Home » Health & Beauty | 550+ Informative Articles
How to Take a More Proactive Approach to Your Health
/?php _e('Submitted by','colabsthemes');?> /?php the_author_posts_link(); ?> Published on May 26, 2015 – Twitter @fashionflu
No Comment |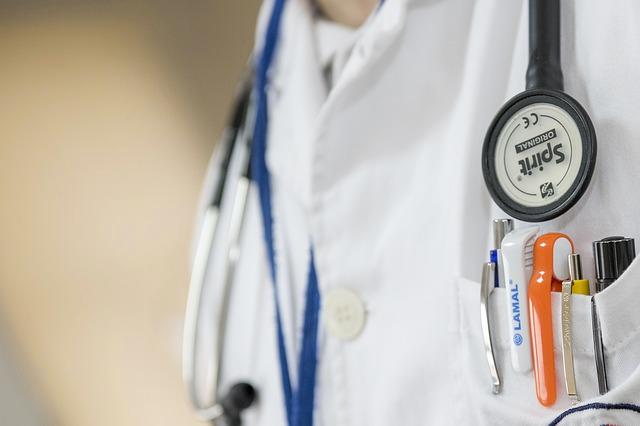 Source: http://pixabay.com/en/doctor-medical-medicine-health-563428/
We have all heard of the popular saying "health is wealth". This saying is true because everyone has to be healthy in order to take part in activities that fetch us money. A reactive approach has been adopted by most people for treating most of their illnesses and they seem to see nothing wrong with it. Not that reactive approach is bad, but it usually puts one out of his/her normal duty for a while; it is usually more expensive, and could even lead to worse situations.
Taking a proactive approach instead helps prevent the likeliness of illness by arresting the possible causes of the illness at an early stage so that it doesn't bring you down totally. These days health practitioners advice that everyone adopts a proactive approach to health rather than the reactive approach due to its significant advantages. And how do you do it? Let's fine out.
3 Proactive Approach Tips to Sound Health
Get a Concierge Doctor
Concierge medicine is a relationship between a physician and a patient in which an annual fee is agreed between both parties in exchange for the physician's services. In most cases, the physician agrees to provide enhanced healthcare for the person no matter what it takes, even if it involves putting other patient's issues on hold. You can find a concierge doctor in most private healthcare clinics for a moderate fee.
Control stress
One major reason why most people fall prey to illness is due to stress. Everyone has the desire of making it big in the business world but the truth is that you need a sound health to attain such heights. The first method of controlling stress is adequate sleep and if you can't get enough of it every night after a stressful day at work then your health is under threat.
Be Observant of Changes in Your Body System
Illness rarely comes unannounced. At its early stage, you'll start noticing changes in the normal working process of your system. For example, some illnesses begin with symptoms of headache and fever which persist for a while before the body breaks down fully. It is normal to swallow a few aspirin tablets after the first symptom of headache and fever but if it persists, simply visit your hospital and have a thorough check up on yourself or call on your concierge doctor. It is important that you find a concierge doctor that is good.
Advantages of adopting Proactive Approach to Health
Less expenses – When you attack a pending illness before it completely brings you down, there is every tendency that you'll spend less.
You remain active – Most businesspersons try as much as possible to avoid falling sick because they always want to be in charge of their business. By observing strange changes in your body system, you can know when illness is coming your way and do what it takes to avert it.
Worse situations are averted – some issues if not treated at an early stage usually lead to the development of more illnesses. In order to avoid falling prey to far worse illnesses that will keep you out of work for a longer time, it is better to tackle all illnesses at an early stage.
Less burden on health facilities – One reason why health practitioners advise a proactive approach is because it reduces the burden on doctors and health facilities in general. There are cases where hospitals become overcrowded with patients and such situations could have been avoided if some of these patients adopted the proactive approach.
Conclusion
Sickness at a severe state is terrible because of the unpleasant feeling that comes with it. Most times, it deters one from carrying his/her normal activities due to extreme weakness. In order to always be available to discharge your normal duties at home and work, a proactive approach to health w should be adopted.