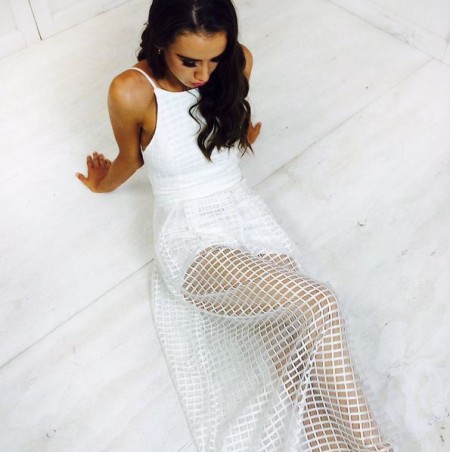 The maxi dress is perfect to put on first thing in the morning, without thinking too much about details, and look utterly effortless. When you have time to play however, styling your maxi dress can be fun and you can work it for an occasion whether it is brunch with the girls or a formal work event.
A quick search for online boutiques will reap millions of results with thousands of options for maxi dresses from bold patterned ones to head turning coloured maxi dresses that are pure showstoppers. With so many options out there and with maxi dresses being so comfortable to wear, here is a list of ten chic ways you can style a maxi dress to suit your personality and the occasion.
The formal event: For that evening wedding in summer you can go for a bold patterned maxi dress and keep the rest of your accessories more subdued or you can rock a solid coloured maxi dress then style it with statement jewelry and sky high heels.
Put on a tux: When you want to take your evening look to another level, pair your maxi dress with a tux jacket for an added touch of glamour. Strap on a pair of statement heels, with your hair up in a chignon and diamond earrings to sparkle amid the crowd.
Channel your inner boho: Nothing says bohemian chic as a bold pattern like this Stelly maxi dress. Pair the bold patterned dress with gladiator sandals, pile up on bracelets and look like a free spirit.
Go for romantic: For those chilly summer mornings, pair your maxi dress with a chunky cardigan. Layer a few delicate necklace and strap on some dainty flat sandals to run errands in style.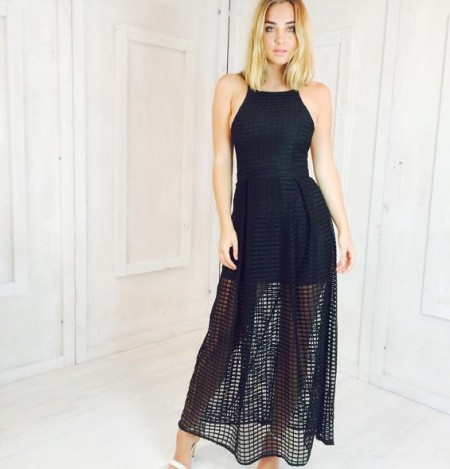 Casual length: During those warm summer days, when you are running around from one point to another, simply wear the maxi dress and nothing else. You can stack some delicate rings on your fingers and braid your hair up, away from your face, for an easy day look.
The petite soul: When you want to show off your waist for date night then wear a knitted jumper over your maxi dress. Add a thin belt to accentuate your waist, grab that clutch and work those heels for a look that is delicate and utterly feminine.
Wear a vest: Another option for those chilly early summer mornings is to wear a vest over your maxi dress. You can also add a snood with this outfit for that extra bit of warmth until the day warms up.
Add sneakers: When you want to exude edge with that short sleeved maxi dress, then wear sneakers. Leave the accessories at home here, put your hair up in a messy bun and channel laid-back cool.
Rock a cape: When you want to play with trends, then add a cape to your maxi dress and rock the trend of the season. You can wear heels or flats with this style, depending on where you are heading.
Go for the classic: For a breakfast meet up or lunch, a day on the boat or a casual dinner with friends, then you can pair your maxi dress with a classic jean jacket!
Images via @stellyclothing, Instagram.