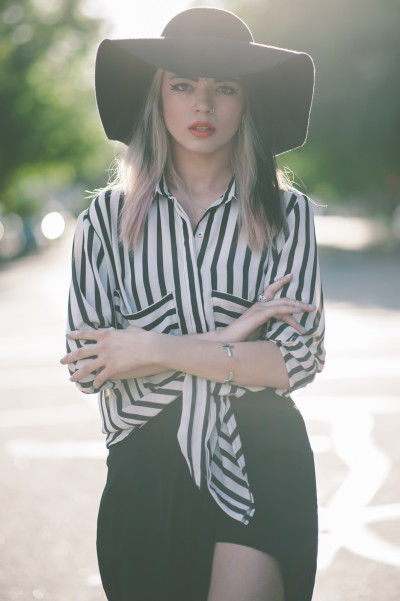 (Image credit)
This season there are so many fantastic accessories to choose from. So many in fact, that we are more than spoilt for choice. Of all the key pieces out there, here is out top 5 must-haves of the season.
The poncho
Ponchos, blanket capes and wraps are one of this season's biggest trends. Ever since Burberry sent its models down the catwalk in blanket wraps, this has become one of the most sought after looks of the season. They are a comfortable casual accessory, which are easy to wear, can be thrown on and have the added bonus of keeping you cosy. Various colours and patterns can be found in every shop on the high street, as well as online. For a casual look, pair a poncho or wrap with skinnies and a cute tee.
The small shoulder bag
Small, satchel like handbag are all the rage this season. Adding a pop of colour to your outfit, the bright and bold designs available, makes the shoulder bag an essential accessory for brightening up your winter wardrobe. Big enough to fit your phone, a small make-up bag and your purse, these are perfect for enjoying a spot of shopping with the hassle of a large and heavy handbags.
The statement shoe
This seasons shoe style ranges from chunky ankle boots and platform loafers to knee-high boots and metallic sandals. To help inject a splash of colour into your outfit, many of this seasons shoes and boots are bright and colourful. Of all the statement shoes of the season, the favourite has to be the ankle boot, which has once again made a comeback. Go to justfab for pairing with any outfit, ankle boots not only look great, but are also warm, waterproof and comfortable.
The hat
Last year it was all about the beanie, this year the go-to-hat is the fedora, aka 'the blogger hat'. With various styles and colours to choose from, finding the perfect fedora can seem a little daunting, especially if you have never worn one before. If you think you're not a hat person, think again. Perhaps you think that fedoras are completely over the top, but you would be surprised at just how cosy they are. A fedora is an essential investment for anyone with a round face, as it slims the face down and adds a touch of class to any outfit. Mostly available in darker colours, such as navy, burgundy and black, the fedora does not stand overly out and adds an interesting twist to any outfit.
An oversized scarf
Oversized scarves and snoods have once again made a comeback. This season it all about chunky knits and pretty patterns, and just like last winter, tartan is one of the most popular prints you can get. A classic tartan scarf is perfect for pairing with black skinnies and a chunky knit cardigan. If you're bored of classic tartan however, this season there are various tartan inspired prints made up of a mixture of different colours and fabrics.