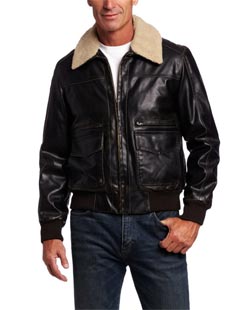 It might be a stereotype that guys don't think about their clothes, but it can be difficult for a guy to figure out how to begin building his closet. After all, much of the fashion buzz of the internet and magazines focuses on women and their ever evolving style obsessions. Thankfully, with a few classic pieces in his closet, no man has to feel out of the loop. Here are the five classic pieces every guy needs to own:
1. A classic wool pea coat. The seaman's staple is a classic for a reason: it will never go out of style, and it can pair with every outfit in your closet, from sporty to casual to work to dressy. Black is the best color because it goes with anything and everything.
2. A quality sport coat. Black is again the preferred color. Get one that's lightweight and classically cut so it will not go out of style, and you'll have a jacket that can go from casual to dressy 365 days a year. Bonus: it's perfect for wrapping around a date's shoulders on a chilly night, a move guaranteed to make any girl say "Awww".
3. A great pair of jeans. No dad jeans, but nothing super-tight or super-baggy, either; and please, no logos, they're just embarrassing. Classic men's carpenter jeans in a medium to dark rinse will never go out of style, and they won't age you, either.
4. A casual button down. It can be plaid, colored, black, white—whatever you love the most. This is the shirt you throw on with jeans and a tee for that casual vibe that won't make you look like you just rolled out of bed.
5. A great watch. This is a must have investment piece that you'll wear for years, so choose wisely. Pick a metal (gold or silver) and style that you love and wear with pride; a great watch just like the skeleton watch is a mark of a man with true style.
Related posts: