We know that picking outfits for certain events can be very stressful! So we have chosen a few ensembles that would go well in certain situations. We have included some accessories in there as well to spruce things up, but always make sure you choose the outfits first then customise accessories to compliment it – don't create a look around an accessory.
All these pieces in this blog post are available at Icelandic Fashion Site Lastashop.
Wedding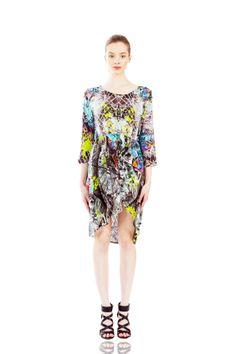 Need a sophisticated and stylish outfit for a wedding that will suit all weather types? Check out our different options:
Try the E-LABEL Isabella Dress to make your outfit pop and stay comfortable all day long. The combination of colours adds a vibrant mix to a wedding atmosphere and pairing the dress with the Sheila B. Epona Earrings will bring together the attire. Just make sure you don't upstage the bride… that could get awkward!
Another piece that is suitable for a wedding is the HELGA SOLRUN Poster Dress. The white, strapless dress with a pencil-cut skirt gives a stylish look and the added wraparound recycled poster vinyl completes the whole outfit making it unique. This clutch bag compliments the dress well and has an attachable strap if you want to wear it like a proper handbag.
Girls Night Out
Whether it's dancing, drinks or a get together, girls you can never really go wrong with a dress! The orchid dress from the Kali collection shows off a feminine and effortless look, whilst flattering and extenuating your figure – could you ask for anything more? Finish off the outfit with these Drifa Earrings and you are sure to have a good night. You might even meet someone that can take you out on a few dates… but what will you wear for that…?
The First Date
Sometimes, there is nothing more nerve-wracking than a first date. So it's important that you look good. But as we all know, that's easier said than done. What do you wear? Do you dress up or keep it casual? So many questions!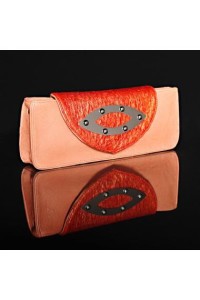 Well, we're here to help and we suggest keeping a look that is casual whilst still looking rather dressed-up. First of all, we'd recommend a pair high-waisted stretch pants. They not only look good but they will keep you comfortable too. To go with the pants, we suggest this crop top. Again, this keeps things casual, but the yellow really does brighten up the top and adds a bit of character to the outfit. Then, finish the outfit off with an envelope clutch bag made from eco friendly Icelandic salmon skin. So with that outfit, you're first date is going to go like a dream, and you will be married in less than 6 months*.
*Don't quote us on that.
Business Meeting
The Kali Diva stylish high-waisted jumpsuit with a 70s flare and figure-flattering fit, is a perfect attire for any business meeting. It is simple yet classy when worn with heels, which can then be easily dressed down with flats and chunky jewellery for a more laid back boho-chic look. Pair with the cobalt Unnur handbag to liven up the look.