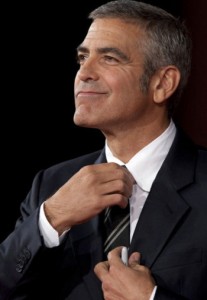 George Clooney's film Up in the Air, the story of an executive, a frequent-flyer junkie traveling across the country as he fires people from downsizing companies, has bagged six Golden Globe nominations banking on the theme of recession. Apart from the coveted Best Film and Best Actor nod for Clooney, it's also in the running for Best Screenplay and Best Supporting Actress Globe, leaving its director – who's vying for a trophy as well – simply speechless.
Close to its heels is the musical Nine with five nominations. The cast of the film was in New York for its grand premiere and naturally very thrilled to have been shortlisted for Best Musical or Comedy Globe, Best Actor for Daniel Day Lewis and Best Actress for Marion Cottilard – both in musical category.
Actor Nicole Kidman said, "We were thrilled. I mean, this kind of movie needs that support because it's a different movie, and so for more musicals to be made, this is a really good sign."
Just days before it's worldwide release, James Cameron's $300 million sci-fi project Avatar received four nominations – including Best Drama and Best Director.
Cameron says, "First of all, I couldn't be happier and it was great news to get this morning. I think it's kind of unexpected."
Other films in the best drama category are Quentin Tarantino's Inglorious Basterds, The Hurt Locker and Precious which also snagged the Best Actress nomination for Gabourey Sidibe. Joining her in the category is Carey Mulligan for her role in the critically acclaimed An Education and Helen Mirren for portrayal of Leo Tolstoy's wife in The Last Station.
Actor Helen Mirren says, "Oh, it was terrible. It was the most depressing thing I've ever heard. It was tragic. I cried for two hours."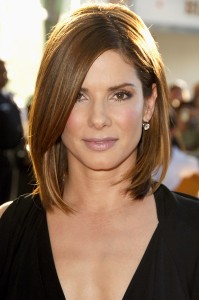 Interestingly, Meryl Streep, Sandra Bullock and Matt Damon – all three bagged double nominations. Streep is the race twice for Best Actress in a comedy or musical for It's Complicated and Julie & Julia, while Bullock is running for Best Actress in a comedy for The Proposal and Best Actress in a drama for The Blind Side. Matt Damon has got the Best Supporting Actor nomination for the Invictus and Best Actor in a Comedy nomination for The Informant!.
Meanwhile, in the Best Actors in a Drama Category, joining clooney are actors Jeff Bridges for Crazy Heart, Colin Firth for A Single Man, Morgan Freeman for playing Nelson Mandela in Invictus and Tobey Maguire for Brothers.
Tobey Mcguire says, "They read my name, and I couldn't even quite hear my whole name get out, because my friend and my wife started yelling, and you know, it was a very exciting moment."
The 67th Golden Globes will be hosted by British actor Ricky Gervais, and presented on January 17 at Beverly Hilton, California.
Courtesy :CNN-IBN