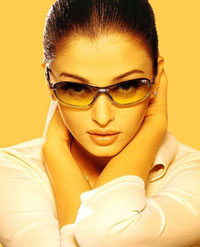 The Bachchan family is back in the spotlight as the Amitabh-Abhishek Bachchan starrer Paa gets ready to hit the big screen. Made on a budget of Rs 14.75 crore, the film is expected to mark the resurrection of Big B's production house, Amitabh Bachchan Corporation Limited (ABCL), that had failed to make waves in the 90s.
However, the brains behind the business this time around, say sources, may well be bahu Aishwarya Rai Bachchan. According to industry insiders, the actress is going all out to ensure that ABCL becomes a big banner production house. Not only is Ash devising the marketing strategies for Paa, she's moved on to the next level where she is finalising and speaking to directors for whom ABCL would produce films.
In an interview to a tabloid recently, R Balki, the director of Paa, said Ash had been working on plans for the movie's promotion. "Aishwarya has ideated some thematic events which will add to the excitement of the film. We will hold those events nearer to the release," he had said. ABCL's first Marathi production, Vihir, directed by Umesh Vinayak Kulkarni, released at the Mumbai Film Festival last week. Now, speculation is that it was Ash's idea to debut with that film as it would have a greater audience connect.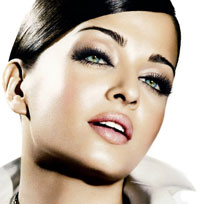 According to a source at ABCL,"She has been diligently involved in deciding the future projects of ABCL. While Jaya and Amitabh Bachchan remain the final authority, Aishwarya is formulating the whole plan."
Buzz is that she has been reading scripts and hearing plot narrations from various directors for a while now, and has already finalised a list of 12 directors. It includes A-list directors like Sanjay Leela Bhansali, Anurag Kashyap, Sanjay Gadhvi, Ashutosh Gowarikar and of course, R Balki, the director of Paa.
Though none of the directors confirmed the news, Anurag Kashyap said, "Talks are on and if it's finalised, it'll be an exciting union for me." "I've worked with both Ash and Abhishek. Both are thorough professionals. It's a pleasure to work with the Bachchans," said Gadhvi, neither confirming or denying an imminent partnership with the Bachchan banner.
Related posts: