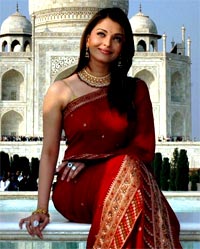 Since Aishwarya has become the face of India for the world, and has bagged numerous best actress awards, it was a matter of time before she received this high honour.
Aishwarya is looking forward to the India release of her first Hollywood project Pink Panther 2. As of now, she is busy shooting for Mani Ratnam's Raavana alongside hubby Abhishek Bachchan. She received the popular choice best actress award at the Screen Awards held in Mumbai recently, for her role in Jodhaa Akbar.
The other Bollywood recipient of the prestigious Padma Shree is none other than the legendary Helen. The lady who immortalised the twist in Bollywood and became well-known as the essential item girl has got this award after she has retired from the industry, save a film or two every few years.
Related posts: