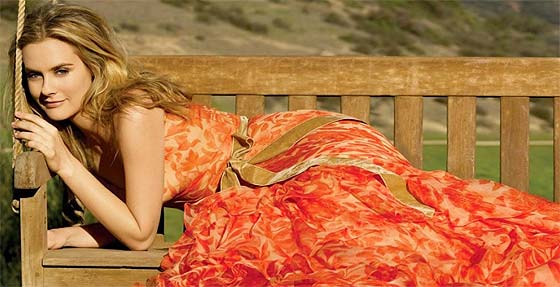 Alicia Silverstone has revealed that she loves to tend her garden in the nude. Silverstone, 32, revealed to Health magazine that her affinity for getting naked probably started when she was looking after her garden for the first time.
"I'd be out there, and it would be scorching hot, so I would take off all of my clothes and garden. And then I would jump in the pool and swim and I always get in the pool naked," the New York Post quoted her as saying.
The actress further revealed that she used to spend a lot of time with actor Woody Harrelson, who also loves to get naked. "I used to spend a lot of time with Woody Harrelson, and he's not afraid to get naked," she added.