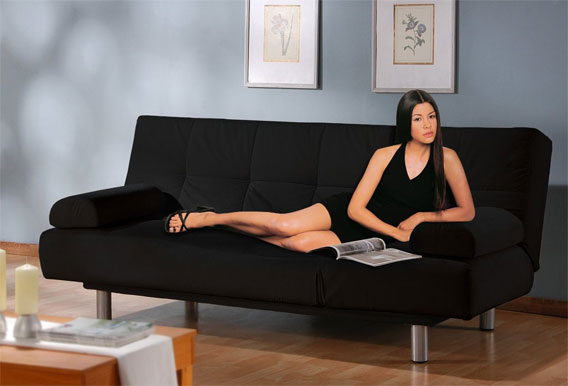 When you live in a small apartment, every inch counts, especially when it comes to storage space. Many people learn how to pare down their possessions and zealously tackle overflowing closets with storage system kits, but they're often clueless about one of the most obvious storage dilemmas of a small apartment: furniture that isn't pulling its weight.
While small, leggy pieces of furniture have a certain aesthetic appeal and may in fact be better suited to some living areas, an apartment full of leggy furniture wastes tons of potential storage space. This is especially true if you have a studio apartment, and need at-hand options for hiding bedding, living room clutter, and other odds and ends that don't fit neatly into the coat closet.
Leggy end tables should be replaced by models with drawers and shelves. Storage ottomans, chests, or other types of storage coffee tables lets you store large, bulky items out of sight. Book boxes can stack innocently on a coffee table to hide unsightly clutter like TV remotes. Decorative boxes can slip underneath a sofa bed or a table and hold any number of items.
If you're having trouble finding room for more than a small end table by the sofa bed, consider folding tables. Today's models come in a range of designs far fancier than the basic card table trotted out at holiday dinners, so you don't have to be embarrassed about pulling it out of the closet for dinner guests. Drop-leaf tables and coffee tables that adjust in height to become dining tables are also great options.
Book cases should be high enough, deep enough, and wide enough to hold anything you place on them. Don't buy smallish, decorative shelves that really only hold display items; these aren't a wise use of your square footage.
Once you make your furniture pull double duty as storage pieces, you'll find that you have much more space and are much more organized, to boot!
Related posts: