Coleen Rooney – telly presenter, newspaper columnist and wife of footballer Wayne Rooney – has never been one to shy away from ambition. Juggling raising her two kids, she's managed to move from WAG to a star in her own right. And now, with help from clothing suppliers Littlewoods, she's carved a place in the fashion world.
The Coleen Rooney "Prints Charming" campaign has made waves in the style industry, combining celeb glamour with an elegant, lady of the manor chic.
A unique blend of floral patterns and muted tones, it's a range that celebrates the curvier figure and takes the classy countryside look out of the manor and into the city.
Speaking about the range, Coleen said, "The ethos behind all my collections have been stylish outfits for women of all shapes and sizes and this range is no different. I want people to relate to the range and for everyone to find something to suit them.
"It's amazing to get messages on Twitter from people who have enjoyed wearing my designs, and I hope to continue to inspire people from all walks of life."
An admirable egalitarianism besets her work, with price ranges to suit every budget. So, what are some of the highlights of the collection?
Orchid Print Prom Dress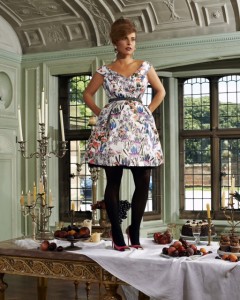 A bright dress to offset the browns of autumn, Coleen's orchid print prom dress gives its wearer 50s' chic with a modern touch. A mature version of the youthful floral prints, the dress drapes off the neckline with ease. Meanwhile, the bottom half of the skirt puffs out with dignity, lending that subtle feel of class in design.
If you want to glam up for a night out or just spend the day looking gorge, this is the perfect investment.
Paisley Printed Maxi Dress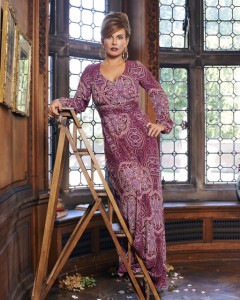 A long flowing maxi dress, this paisley number is ideal for a girls' night out. Rich in pinks and purples, this loosely fitting dress gives an essence of the 70s, staying on the right side of nostalgia. But what makes this an even better dress is its versatility.
Whether you're wandering through a summer's day, feeling the sun beat down as you head off to a picnic or barbecue, or hitting the clubs for a drink and a dance, this will keep you looking stylish wherever.
Jacquard Prom Dress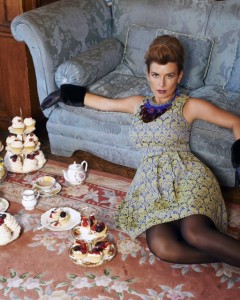 Another cracking prom dress from her collection, this more understated number fits perfectly with a lavish necklace or finely hemmed gloves. With its understated tones, it lends any wearer the perfect look – understated elegance.
Every one of these items, from maxi dress to floral prints, comes from that same aspiration of making high-brow style available for everyone. So, have a look at the rest of the collection for something to catch your eye.