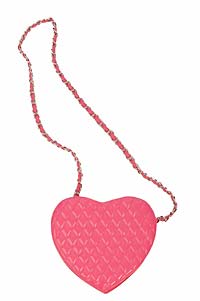 I walk around the shops, look out the window and dream of joining in on the summer fun I see people having. However, I can't… why… I have NO MONEY! None… not a bean, I am stony broke (until the 28th may that is). Now don't get me wrong, I do appreciate that the best things in life are indeed free. I love walking Rufus, my dog, around the park on a beautiful, crisp, summer morning… costs nothing, feels great. Spending time with my family…. absolutely free and truly makes me feel warm inside. I walk around museums, feed the ducks, people watch, rearrange my house, customize my clothes, all these things I love to do and all of them are free as charged. However the big problem here is, I love to spend money! I love to shop; I love to stroll around vintage markets knowing that if I wanted something I could buy it. I love being on the high street and if I see something a friend may like…I purchase it for them! I love an evening out on the town, filled with cocktails, dancing and usually wearing a new dress! I don't however, enjoy going to Tesco, walking past the fantastic vintage shop at the bottom of my road, and only being able to afford eggs, milk and bread! Ration food… that has to last me one week. The up side to all this… I may loose some weight, the down side to all this… it SUCKS!
So if like me you are charging tomato's onto your account and haven't bought a new outfit for months, then fear not, I may have a solution, one that will help you get through the dark days until pay day.
It's is time to bring in the big guns…accessories!! When your money is low and funds are dry, yet you still have engagements you have to attend, meals out, a friends party that you agreed to, when you indeed had money! There is only thing to do, wear an old, tired outfit, one you've worn a thousand times…however, by adding fantastic, affordable accessories you can give an old faithful a new twist!
So, I have scoured many a website in an attempt to find accessories under £30.00, that hopefully wont dent my bank balance too much but still make me feel like I have bought something new and fabulous to wear before a big night out. I found three fantastic essentials along with many more at Moonspark. I also discovered you can claim an extra 10% off selected items simply by typing "SUMMER" into the discount tab at the checkout.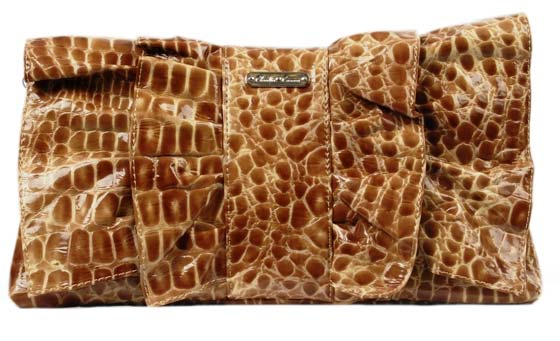 The Moc Croc Bow Clutch by Claudia Canova, £29.99, would turn a simple outfit into a showstopper. I have a below the knee, tight, vest dress from Topshop boutique that I bought last year. I would spruce this outfit up by wearing a high, shoe boot and the Moc croc Bow Clutch of an evening. For the day, I'd use the multi purpose detail of the clutch to the max by unfolding it and using the handle detail, with a flat brogue to finish the look.
The Quilted Patent Heart Shape Chain Bag with Long Chain is simply darling, the best accessory to brighten up any old wardrobe find! I love clash colours, so I would wear this as an addition to any outfit. However I think it would lend itself to a LBD and some clash colour high shoes! With its handle zip with top fastening and internal pockets means this bag is perfect for the daytime to.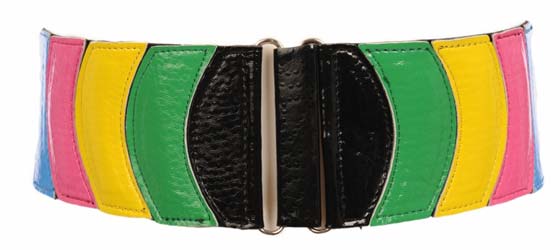 My personal favorite is the Multicolour Stretch Waist Belt; this could make any old outfit look brand new. It will synch you in, in all the right places and at £8.99 it's a complete steal and a must for anyone who can't afford to buy a new outfit!
Check out the Moonspark website for fabulous fashionable finds.