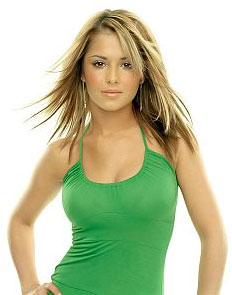 Cheryl Cole has revealed in Girls Aloud's book, Dreams That Glitter, that she lived a difficult childhood life, as her family was poor. The singer apparently wore cast-off clothes and played with second-hand toys during the difficult phase of her life. "We didn't have any privileges. I remember living on baked beans, eggs and bread if it wasn't out of date," the News of the World quoted her as saying.
She added, "If we got a McDonald's or a Chinese take-away, oh my God, that was a treat, a luxury, because it was costing my mother a fortune. I'd get a Barbie that was four years out of fashion from a girl in the street who didn't want it any more. And I'd get hand-me-downs from a girl up the road who had everything she wanted. Then she'd be like, 'Ha ha! Cheryl's got my jumper on'."
Cole's new single is Fight For This Love is set to hit the number one spot on music charts.
Related posts: