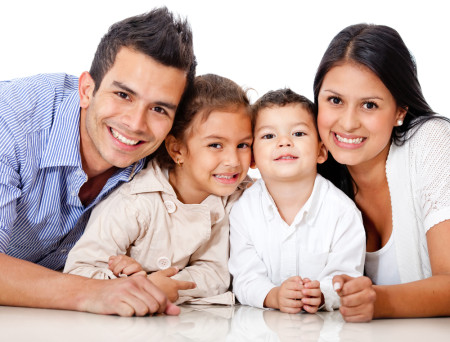 Some of the biggest names in designer clothing for children are not always the names you hear for adults. Children's brands are usually more private label but big names, Gymboree and Baby Gap. It can be hard to find high quality and attractive kids clothing, so here are a few places to check the next time you're shopping for your little one.
Department Store Designers and Children's Brands
Many big brand names in children's designer clothing are available at Saks Fifth Avenue, Bloomingdales and Macy's. These brand names for kids include Paul Smith, Stuart Weitzman, Lily Pulitzer and DKNY. The styles for children are fun and bright, using primary colors, screen prints and soft purples to get away from the traditional pink for girls. DKNY is an all around popular brand for not only adults but kids too. DKNY has all kinds of styles including all kinds of different color alternatives for kids who don't want to be considered girly.
Store Front Brands
Gymboree and Children's Place are stores that sell their own brands. These offer fantastic designs of really cute clothing for kids whose parents don't want to dress them like everyone else. The outfits are often coordinated where one pair of boots will match several dresses. Many times the clothing in store brand collections will have similar colors so mixing and matching within the brand is easier. These brands will also be sold at their own storefronts in outlet malls. Moms who want to dress their children well in recognizable brands to show off how trendy they can be will select clothing from recognizable store front brands.
High End Designers with Clothing Lines Available Online
Some designers don't believe in mass-produced quantities because they feel it cuts down how the unique and specialness of the brand. Calo and Bode has a baby, toddler and girls clothing line that springs from their ideal, "All children have a beautiful uniqueness that should be reflected in the clothes that they wear." Their clothing line, Pink Chicken, has a classy assortment of unique designs of casual and formal dresses for young girls available only online. When shopping at online retailers for classy children's clothing, one can almost guarantee that other children on the playground will not have the same outfit. These types of designs often come in unique designs and cuts, inspired by faraway places like Europe or India, and in fabrics that aren't found on clothing racks in stores. Some parents find this unique, high quality and style a must for their little likenesses.
Celebrity Babies and Children
Celebrity kids are inspiring everyone the way they rock the fashionable looks. Gwen Stefani's son Kingston Rossdale's style is so outrageously cute that there are blogs and news articles breaking his outfits down piece by piece to find affordable ways for everyday moms to dress their children. Likely his mother, a clothing designer herself, has the outfits commissioned, but there are items available for people interested in finding something similar. High fashion celebrity children like Siri Cruz and Shiloh Jolie-Pitt wear trendy children's styles and have strong opinions about what they will or won't wear. Letting one's child have his or her own fashion sense is a good thing, and steering them in the right direction by picking out a few great options can't hurt.