Animal print fabric with great neutral colors is usually a great choice for perfect office wear. Animal print just keeps popping up in every fashion blogger items. Why is this so? The answer is simple. Animal print gives a bold fashion statement.
What makes animal print good for an office wear is that it is subtle yet it speaks luxury, sophistication and style.
Wearing it at work may be great but if done wrongly, it can just be a total mess. The secret of wearing a leopard print of that animal print fabric that you have always loved at work is by balancing the top element of the print you are wearing with a sensible silhouette. Kim Kardashian has actually taken this approach when it comes to dressing up for business. When it boils down to business she has been seen a number of times with tasteful silhouettes which are properly structured with animal prints.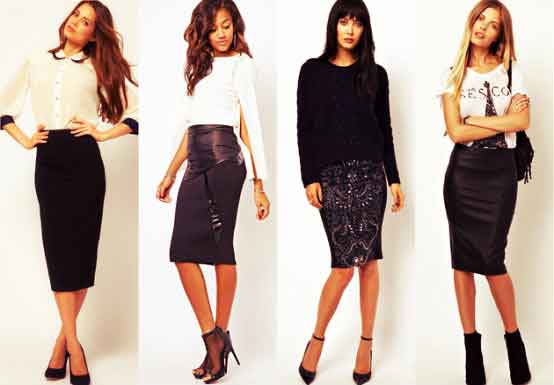 If prints aren't you kind of thing, you can try and look fashionable by mixing office colors with a bit of bright. Think of a soft pink or red dress with a black blazer. It totally works in the office scenario and can be later used as an evening wear.
Doing Office Make up
Most of us do not like to put make up in the office because they think it pops out too much. Putting a bit of makeup will do justice to your whole fashionable office outfit.
How do you choose the appropriate make up for a corporate environment? One can definitely look professional, corporate and competent with the right kind of make on. A corporate make should:
• Easy and quick to apply. You do not want to spend a whole in the mirror while you are late for work.
• Enhance one's natural beauty without popping out too much.
When it comes to foundations, Mac Cosmetics foundation is a good and high quality product that you can apply when going to work. There are various types of foundation available from Mac Cosmetics. One of these is Studio Fix Fluid SPF 15. this is a type of foundation that has a matte finish. It has a very natural texture that lasts for up to 8 hours. It is also very affordable at only £21.50. Urban Decay have a very good makeup product. It is known as Naked Skin Ultra Definition foundation. It allows you to have a beautiful glow on your skin after using it. For only £26.00, you can get this ultra high quality product and wear it to the office.
You can wear various types of jewelry to the office. One of these is the classic pyramid tennis bracelet by Eddie Borgo. This nice bracelet is available in various colors for example matte rose gold. It is very affordable too at only $125. Bar studs is also an edgy look to pull in the office. For only $50, you can get these sterling silver studs and rock them in the office!