Your wardrobe needs a change the moment summer sets in. This is the time when you will get the chance to flaunt your body. You need to spend time to decide what you are going to wear this summer, as wearing something trendy and up to date will create a positive impression in front of others.
We all love to buy our summer collection at affordable rates, which will ultimately fit our pockets. This can happen if we manage to get discount vouchers from the sites. With the Pink boutique voucher code, you can make purchases at a very reasonable rate, compared to the other online shops. To make sure that you wear something good for this season, we have brought you tips on what to and what not to wear this sunny season.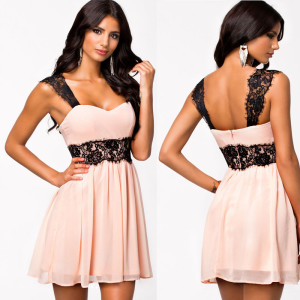 Do's
Wear T-shirts that fit you: Most of the time we have the habit to wear something that is loose. This type of clothing will make you feel comfortable. This summer you can bring the change and drop the idea of those loose tops and opt for something that fits you. You can go for cotton/ lycra mixed T-shirts and particularly choose the black and white combination, as it gives out the classic look or go for mix and match in neutral colors, such as khaki and stone as it gives a different feel.
Get used to sandals this summer: The moment summer sets in, we leave our stockings and tights behind. The feet without stockings will definitely look attractive and beautiful, but leaving home just with sandals, will end up getting blisters on your feet. So, it is better to apply some surgical spirit on your feet during the day and night time, and make sure to wear the sandal at home. Make sure to do this a week before you leave the house.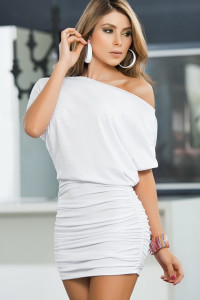 Leave home with a light jacket: When it comes to the atmosphere, you cannot trust it completely. So, it is better to carry some light jacket or a denim one with you, as it will protect you from cold if the temperature drops down. Make sure to get something that you can wear in different climate, as you won't have to take it out every time the temperature fluctuates. To look different, you can opt for a bomber jacket or a blazer.
Don'ts
Open sandals with nail varnish: When it comes to summer, legs are the important thing that needs to be taken care of. Make sure that you give time to your legs and follow pedicure. If you want to make your toes look smaller, then apply dark color; and pale colors to show off tan. You can even use glittery colors to attract light. Make sure you remove hard skin, if you are planning to wear flip flops or thongs.
Don't wear short skirts: Wearing small skirts means you are showing off the bruises on your legs to the world that you got in the last winter. By applying the artificial tan, you can bring in the difference and hide those marks. It is recommended to spend some time moisturizing and ex foliating your skin, before you leave them bare in the sun.
Wear proper shorts: Make sure you wear the right size of shorts, as very short shorts are not good to look at. You can consider the option of wearing Capri or knee length shorts. Even try to wear some loose ones than the ones that you would have preferred otherwise.
There are large varieties of summer collection available in the market, so it is you, who has to decide what kind of dress you should choose to wear, so as to look stunning at a party or at your office.