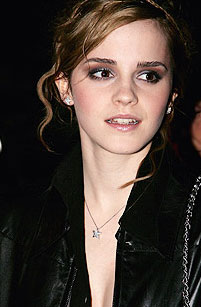 Emma Watson has revealed that she pent her gap year designing a 'complete teenage summer wardrobe' for the fair trade fashion brand, People Tree.
Watson, 19, who has just enrolled at Brown University in the US, acted as a creative advisor for the ethical fashion collection, which will reach shops in February.
"I wanted to help People Tree produce a younger range because I was excited by the idea of using fashion as a tool to help alleviate poverty and knew it was something I could help make a difference with," Sky News quoted her as saying.
"I think young people like me are becoming increasingly aware of the humanitarian and environmental issues and want to make good choices, but there aren't many options out there. It has been the most incredible gap year project," she added. Among items that the teen actress has a hand in designing are knitwear, cotton T-shirts, jersey dresses, and poplin shorts.
Related posts: