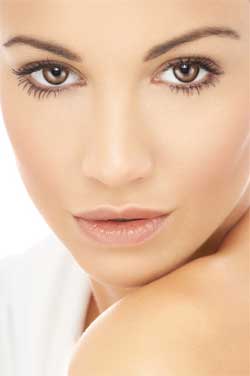 Let's face it ladies, your daily beauty regime can be a long process. And as a recent study shows that the average women spends three months of her life applying makeup, it seems that the task of looking and feeling fabulous could do with being a little shorter.
Thankfully, it seems the solution to free up your much needed time could be available in the shape of semi-permanent makeup.
What is it?
Semi-permanent makeup is one of the fastest growing beauty treatments around, and a longer-lasting alternative to the daily makeup routine.
The treatment aims to give a natural looking makeup appearance that will perfectly complement your skin tone, using pharmaceutical grade pigments to do so.
These pigments are carefully implanted into the skin and feel no more painful than having your eyebrows tweezed and will be administered by a highly trained technician
How much does it cost?
The cost of semi-permanent makeup varies, depending on where it is administered on the face. For example, the average price for an eyebrow makeup procedure ranges from £445 to £495, whereas lip treatment starts at £445 and ends at £695. So it all depends on what kind of treatment you require.
In comparison to the annual cost of makeup and cosmetic products, (the average woman spends £131.20 a year on cosmetics) a semi-permanent treatment can save you a substantial amount of money over the years.
How long does it last?
The great thing about semi-permanent make up is that it allows you to maintain a natural look, diminishing the need to re-apply makeup each day.
Applying makeup each day can eat in to your busy daily schedule, and the many factors that can affect the quality of your makeup, (rain, training in the gym and swimming to name a few) are no longer a concern.
After the procedure, the semi-permanent makeup will last for anytime between two and seven years, with the average being around three years.
As time goes on the makeup will gradually fade, so it is recommended that you have a retouch treatment every twelve to eighteen months, to keep it looking fresh and new.