Your still under that blanket of yours and the alarm goes off! No, all you want to do is snuggle further into the blanket. A cup of hot cocoa, steaming hot tea, and a cup of coffee is all you can think of, its fine indulge.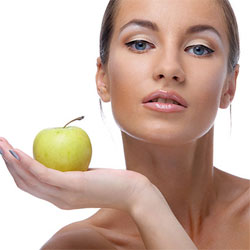 With winter around it's that time to sizzle in some great jackets, scarves and stoles, a peek in your wardrobe can give you many options to mix and match instead of running in the direction of anything that says SALE!!
FASHION
The one rule to follow is KISS – Keep It Simple Silly. Go ahead and match that little black dress with a new shrug for a new look, glam it up with some killer wedge heels in neon colors, they come in eye popping shades. However use neon's cautiously as they can sometimes look over the top. Those digital print stoles are indeed a steal. Got a over sized jacket there are many ways to wear it.
-Team it with a pencil skirt for that diva effect.
-With your favourite pair of jeans, the impact is always wonderful, and with killer lace up boot its brilliance.
The best fabric for fall is the lovely British, tartan and checks they are everywhere on shoes, bags( check Burberry), skirts, coats you name it; a must have for one and all. The high collar in dresses and tops is big this season, not to forget the animal print that looks very trendy.
TRENDING
-Oh! It has to be Jennifer Lawrence's dress at the Golden Globes.
-Australian Open-CRICKET ?? When is that not trending?-Oscar nominations and the red carpet gowns …looking forward.
WATCHES
Green and blue:For nature lover watches in green and blue are a must, almost all the stalwarts from Versace, Louis Vuitton to Guess have one in aqua colours, they make you drool.
Red:A watch in this colour is certainly not for shrinking violets. Red watches are for the powerful.
Today women mostly prefer watches which are larger and unconventional shapes. Black and white:Are always classic stick to these when in doubt. This accessory is the only thing you need to show you mean business.
HEALTH
Thanks to the weather almost every single person seems to have the sniffles. Have you tried the simple honey with a few drops of ginger juice….works like magic. For your crowning glory, your hair all one needs to do is eat 6-8 almonds a day, shiny lustrous hair is what you end up with."I am going to join a Zumba class to loose weight" have you been just saying this? Seize the moment my friend do it today….your health is on the line, just drop everything put on your walking shoes and walk, feel the breeze hit you and your heart thanking you at every step.
CELEBRITY GOSSIP
Actually this segment is good for the heart too!
Kate Gosselin scolding kids on the show.
Russell Johnson is no more, RIP.
Low rating for American Idol.
On a parting note happiness is an inside job, so keep your heart happy inside and out. Reach out to someone in need after all satisfaction is the ultimate high.