New Zealand fashions are drawing attention. Some of the best-known designers include the original 'New Zealand Four,' Karen Walker, World, and sisters, Nom*D and Zambezi as well as the world-renowned jewelry designer, Michael Hill. After first presenting their collections locally, these fashion lines now receive global attention. The following five designers continue to hold our interest. Celebrities are wearing beautiful NZ pieces while many high-end shopping districts are lined with New Zealand boutiques.
Michael Hill – Fashionable Jewelry
Michael Hill opened his first jewelry store with his wife, Christine in 1979. Originally the store featured a unique collection of retail designs. It also received recognition for its artistic window-designs. Over the years, Hill has developed his own line of accessories which include the world renown Michael Hill watches, bridal designs, and a sensational variety of diamond, gold, and silver jewelry. Today, besides the extensive online store, Hill's jewelry designs are sold in malls and shops around the world.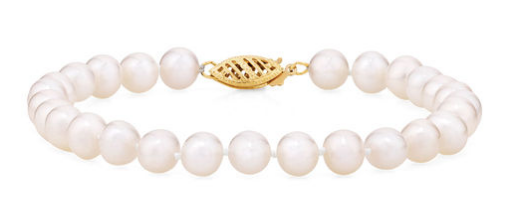 Karen Walker – Merging Opposites
Karen Walker is one of the 'New Zealand Four,' and another prominent NZ designer. Her styles are praised for their contemporary relaxed look. Setting out in 1989 and then gaining international attention in 1998, Walker is popular in Japan and among super-stars such as Lopez, Tyra Banks, and Madonna. Since launching her collection in 2000, during the New York Fashion Week, her eclectic designs have branched out to include a variety of looks that often merge opposites. It is not unusual to see bow-ties paired with feminine details such as pearls. In addition to being a featured designer at international shows, she has several showrooms in New York, Sydney, Tokyo and London.
World Fashion's Wow Factor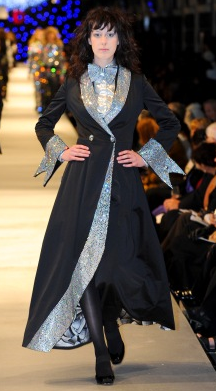 The World brand was founded by Francis Hooper and Denise L'Estrange-Corbet, in Auckland (1989). As part of the 'New Zealand Four,' they also debuted in London in 1999. Popular internationally in the United States, Europe, and Asia, World is known for their wow-factor, mixing plaid with eye-popping colors and designs. The pieces are lively and passionate, and they contribute to NZs reputation for trendsetting designs!
Margi Robertson with a Global Edge
Margi Robertson (Margarita) is another reputable designer. Along with the original New Zealand foursome, she founded Nom*D, in 1986. Robertson resides on the South Island of NZ, in Dunedin. The sister to Liz Findlay, the forth-name in the grouping, Margi launched Nom*D almost three decades ago. Her lines provide a muted Gothic twist. Margi Robertson is naturally drawn toNZ wools, and black fabrics that wear with ease. She sees New Zealand as becoming 'globally competitive' as they becoming increasingly able to lead the way with their own unique designs.
The Zambesi Signature
Margi Robertson's sister, Liz Findlay, and Findlay's husband, Neville is the creator of the NZ fashion-lineZambesi. Founded in 1979, Zambesi styles incorporate contrasting elements in ways that provide comfort mixed with stylistic tension. Liz Findlay became involved in the clothing business seven years prior to launching Zambesi. Today she works out of a production workroom in Auckland, with several employees. Her designs have a signature quality that is exclusive to the innovative styles that the line is known for. Their men's collection 'ZambesiMan' further builds on this contemporary concept. Zambesi's leading stores are located throughout New Zealand and Australia. The company's outlet stores are scattered throughout the United States, United Kingdom, Asia, and Europe.
These five amazing New Zealand designers offer exciting collections of innovative fashions and accessories from New Zealand!