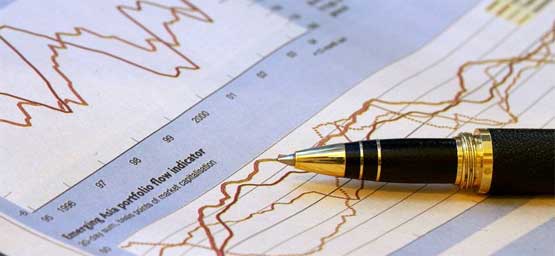 Is it just we or did 2008 just whiz us by? It seems like just the other day that the Market was at the 20000 level. Wasn't it just recently that the price of oil at around $150 had us staring down the barrel of high inflation? And today, most economists are predicting near zero inflation by June.
Interest rates that were threatening to sky rocket to the high double digits have softened significantly. And the world economies that seemed to be generally thriving are into a recession! All in the space of one year. If you think about it, there is a vital lesson in the unfolding of these events that nothing is permanent, you shouldn't take anything for granted. Which in turn means that even the current tumultuous environment is transient, this cycle too will change.
In the meanwhile, as an investor you would do well to ignore the ambient noise and stick to a goal based financial plan. Towards this end, today's column offers readers the basic building blocks of sound financial profile. Though each individual's life situation is different, the following principles of financial planning are universally applicable.

Medical insurance
Medical insurance is a non-compromisable especially in a country like ours where the state does not cover medical costs. Everyone, young or old, male or female, salaried or a business person, without exception should get medical cover for themselves. Else, if and when the emergency strikes, apart from health consequences, the repercussions on your finances could be disastrous.
Of course, if you are salaried, more often than not the employer arranges for medical insurance. Here too, most aren't aware of the exact amount of coverage. Ideally, have a family floater policy for a minimum amount of Rs. 5 lakh. The premium for a family of four comprising husband, wife and two kids would be in the region of Rs. 8,000 – 8,500 per annum.
Life insurance
The basic financial tenet regarding insurance is that it's a cost and not an investment. Combining insurance with investment almost always leads to sub-optimal returns. First, buy insurance only if your family needs it. Secondly, always, always, opt for a term insurance policy which is the cheapest and the purest form of insurance.
A 30 year old can purchase a Rs. 10 lakh cover for a premium in the region of Rs. 3,500 to Rs. 4,000 per annum. If you find you have bought expensive insurance, consider surrendering the policy. Sometimes you make the right decision and sometimes you have to make the decision right.
Public Provident Fund (PPF)
PPF is the best fixed income investment that you can make. An annual contribution of Rs. 70,000 will get you around Rs. 32 lakh in 20 years. Look at it as a fund for the education needs of your children. If you are married, get your spouse to invest too and you would have a retirement fund ready.