Online shopping is one of those things that can be incredibly rewarding or incredibly aggravating: depending on what you're trying to buy, the experience can be as simple as a few quick clicks or it can turn into a long snarl of digging through various e-tail sites trying to uncover the product you want. In particular, as the accessories and footwear market has gained a larger online process, it's become routine to make these purchases online for the sake of convenience and the appeal of a wider selection.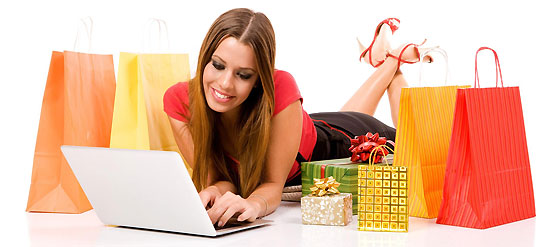 Luckily, online shopping can be made less painful if you utilize a few tricks to narrow your search. Whether you're starting a general search for budget handbags or narrowing in on a particular pair of boots you saw in a magazine ad, here are some tips for a smoother search.
1. Utilize keywords. An advanced search will yield more precise results, since you can input precise keywords and ask for only the search results that include all of those terms put together. For example, a general search for "brown UGG boots" might yield tons of results, but a keyword search yielding only pages with the terms "UGG boots" "brown" and "short" will give you a much narrower field of results, so you can find the product you want without sifting through tons of unrelated "brown" items or boots from other brands.
2. Try a shopping search engine. Instead of checking a bunch of stores individually, or running a general query through a major search engine, try a shopping-specific search engine like Google Shopping or Shopzilla. These sites are tailored to search through merchandise at available e-tailers and can save you a lot of time and energy weeding through dud or duplicate entries. You can input a specific term, like "pink clutch purse", and get tons of results that can be filtered by price and store; you can also compare similar items from different stores side by side to see which one is the best deal overall.
3. Try an image search. If you see a pair of really great handbag in a photo online, but aren't sure where to buy it, try Google Images or another image-oriented search engine to find a match. This type of search returns images that look similar to your query image, so you may find a hit more quickly than by typing in a generic search label.
4. Don't forget your e-coupons. E-coupon sites like RetailMeNot can help you get deals like free shipping at some of your favorite e-tailers, so your new handbag or boot purchase won't break the bank.
5. Remember to double-check the details. What material is used to make the item? Are there close-up photos (for example, of stitching)? It's more difficult to judge the quality of an item online than in person, and particularly when buying leather goods such as handbags and shoes, you want to be certain you're getting a good item for your money and not something that's been cheaply stitched together. Particularly when buying from major labels, be certain you're shopping through a qualified retailer and not a knock-off site; fuzzy photos are a dead giveaway that the item you're considering is not licensed merchandise.
And while we're on the subject of details: know the return policy. While many people have no trouble buying items like boots online, if there's a chance you'll try them on and want to exchange them (say, for a different size), you'll want to double check the store's return policy before buying. You might choose to shop through a different site if the return policy is more flexible.
Related posts: