With the fall already in full swing, there are a number of new fashion trends already spilling out of the pages of the glossies. Footwear is one of the predominant accessories you can choose, and one that can change the perception of any outfit. Whether you're looking for shoes for casual, home wear, or something to dazzle on an evening on the town, there are a range of styles and materials being talked about as this season's must-have fashion accessories.
Sneakers
Long a staple for sporting and comfortable casual wear, sneakers are back in fashion in a big way. Nike sneakers come in a range of designs and styles, but the preppy, casual look is one that has been seen right across the catwalks for this fall. Feel free to choose comfortable sneakers, either large or small by design, to complement floaty dresses, skirts and of course, jeans. Sneakers are highly practical, extremely comfortable and more stylish this fall than they've been for a long time. What more reason do you need to choose sneakers for your fall get-up?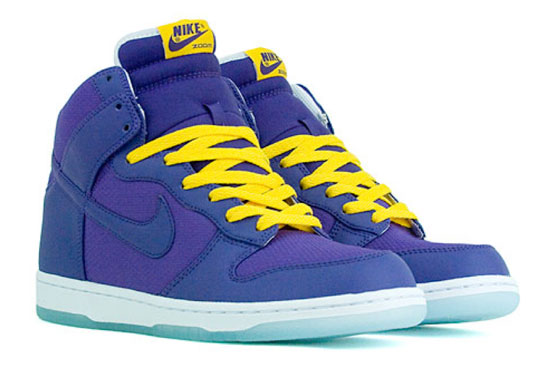 Ankle Boots
Ankle boots are back in fashion, the perfect complement to skinny jeans and tight trousers. More suited to more formal occasions and eveningwear, fashionistas are also increasingly being spotted adorning their beloved ankle boots in more everyday settings. Ankle boots tend to be low cut, exposing the ankle and lower leg as you wear them. Higher boots are still available, but they're less stylish this fall than has been the case in recent times. Ankle boots can vary in height, but the trend is for suede or patent boots with a reasonable heel to provide that elegant, high-style look.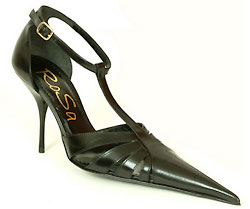 Pointed Toes
Pointed toes are one of the main themes for more formal footwear this fall, across boots, shoes and heels. Sandals with pointed toes are back in, as are flat shoes with a sharp front end. These verge more to the fashion than the comfort side, but can be worn for both casual and more formal occasions as required. Pointed toe sandals have the perfect fall feel, whereas small-heeled shoes can help elevate shoes to the more formal.
Gladiator Sandals
Gladiator sandals with leather straps and binding are another popular theme for this fall. Perfect for allowing your feet to breathe, these sandals are more hardwearing than regular sandals, and can be more comfortably worn all day. These can be painful on the feet, so it's important to choose a pair that both look good and fit snugly. Sandals in bronze, black, silver and gold are top of the trends, and women everywhere are buying into gladiator sandals as a more stylish option for a variety of occasions.
Patent
One of the boldest themes to make a return this season is patent. Patent shoes and boots, not to mention handbags and other accessories, have already hit the streets as fashionable people everywhere begin to think about their fall dress. Shiny patent gives that characteristic '70s chic look, ever popular in tandem with some of the more pronounced designs that are floating around at the moment. Try patent shoes for evening wear, or patent sandals for a kooky but fashionable edge.
Flip Flops
As old as fall itself, flip flops are never far away from the sunshine months. Flip flops are perhaps the most quintessentially simple fall footwear, but they provide the flexibility for a variety of occasions. Flip flops are perfect for the beach, and ideal for home wear. For walking around, or for spending all day on your feet, you might want to opt for something more practical. However, if it is chilling by the pool or hanging in the park with friends, flips flops are the ideal choice.
Fall is a time for practical footwear. Warm days and a great deal of walking put a prize on comfort, and fashion doesn't always give you a chance to be as comfortable as you'd like. Fortunately, this year sees trends that embrace closed, more comfortable shoes as well as the traditional sandals and flip flops. This means there are plenty of options for those choosing more comfortable footwear that is more practical for the warmer weather.
Feel free to experiment with your footwear this fall. Fall is by far the best season for shoe-lovers, so try and make the best of it while you can. With the trends already establishing themselves for this year, why not treat yourself to shoes that are a little more unexpected this season?
Related posts: