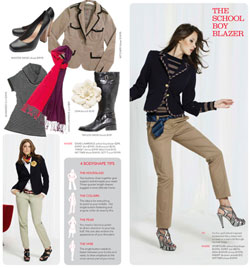 Clothing catalogues used to be almost exclusively for middle-aged ladies to order their hundredth beige square cardigan from. Things have moved on a lot since then however and big brands and celebrities happily flaunt their wares in catalogues for shoppers to flip through at their leisure. There is nothing quite like leafing through a brand new catalogue with a cuppa or a glass of wine of an evening.
There are many reasons you might choose to catalogue shop including the payment options that they offer, including buy now pay later schemes and credit accounts to spread payments over longer periods. As with most credit arrangements the best rates are given to those with the squeakiest of credit ratings. You can check your credit score to find out more about your own credit history before committing to a credit agreement.
With the age of the Internet upon us, some might argue that the catalogue is a little redundant as you can easily just browse online. Catalogues however offer a different experience to online shopping, one that many find more relaxing and natural than using a computer. Catalogue shopping allows you to browse at leisure without searching for specific items of clothing, much more akin to browsing on the high street but in the comfort of your home. Many catalogues also have websites, so if you prefer to shop online you can.
Both online and catalogue shopping have the benefit of delivery to any designated address. This is great for those with a hectic lifestyle as you can have packages delivered to your home, place of work, or anywhere else, with many offering a pick up service.
Catalogues are no longer reserved for the frumpy fashion-phobic women of the world. Shop fantastic ranges from your favourite brands and household name celebrities such as Fearne Cotton and Holly Willoughby from the comfort of your sofa.