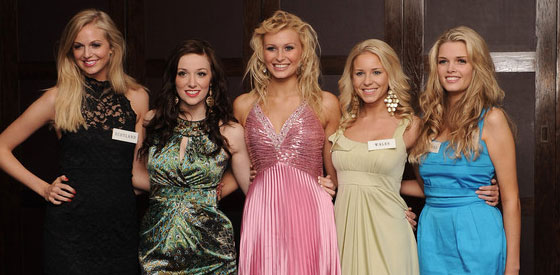 Beauties from around the world have come together to compete for Miss World 2009 – one of the most coveted beauty pageant of the year. The final will be staged in Johannesburg on December 12. As the countdown begins, let's take a look at the hot contestants.
Tatum Keshwar, Miss South Africa, Katherine Brown, Miss Scotland, Katrina Hodge, Miss England, Cherie Gardiner, Miss Northern Ireland, Lucy Whitehouse, Miss Wales and Laura Patterson, Miss Ireland attend a photocall for the contestants of Miss World 2009 at the Grosvenor House Hotel in London.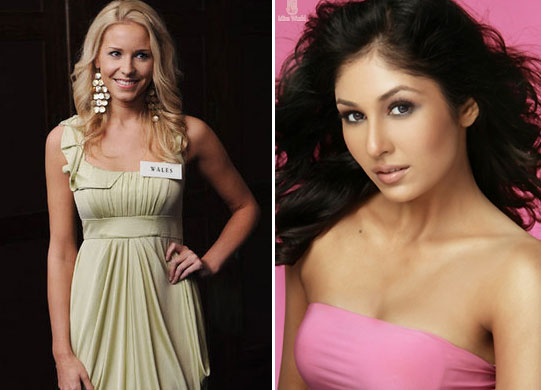 Miss Wales, Lucy patterson and Miss India,Pooja Chopra.
Related posts: