Nicole Kidman has pledged never to reveal secrets about her life and her relationship with former husband Tom Cruise.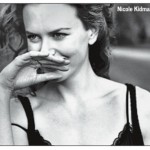 "
The actress, who is presently married to singer Keith Urban, said the secrets of the former couple's 10-year marriage would be buried with her. "I have never discussed the intricacies of it and I never will," the Telegraph quoted her as saying. "I burnt most of my journals after I remarried.
You're only going to find out bad things," she added. The 42-year-old star further said, "I am not writing a book. I will go to my grave with my secrets.
Related posts: