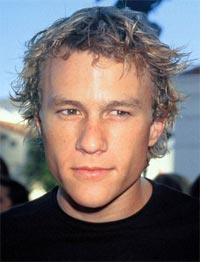 A lawsuit involving late actor Heath Ledger's 10 million dollar life insurance policy has been settled.
ReliaStar Life Insurance initially had refused to pay out on Ledger's 10 million dollars life policy over pending investigation into whether the actor committed suicide.
But, the lawyer representing the actor's daughter Matilda's trust, William Shernoff, said that the insurance company has agreed to settle the case.
Shernoff had threatened to sue ReliaStar for "tens of millions of dollars" in punitive damages for emotional distress caused to Ledger's loved ones, reports News.com.au.
However, Shernoff said: "A confidential settlement has been reached. The parties are pleased we have been able to settle it amicably."
Shernoff would not reveal how much Matilda would receive, citing the settlement's confidentiality clause.
Ledger took out the 10 million dollars life insurance plan in June, 2007, and made Matilda the beneficiary. (ANI)