So, what was it like matching steps with Shahid Kapoor?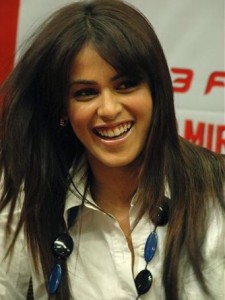 There weren't too many steps to match, thank God, since I'm playing a choreographer in Chance Pe Dance. What little I had was fun since you're inspired just watching Shahid groove. The film is not so much about dance as struggle, aspiring actor Sameer's struggle. I'm his soul mate, the one person he can talk to, laugh and cry with. (Smiles) My line 'You want to franship with me?' seems to have caught on in a big way. The short hair is also getting a lot of 'Wows'.
You have a similar soul mate?
Yeah, my mom. Since we come from a non-filmi background, we had no one to guide us. We made mistakes and learnt on the job. She was always there by my side which is why this wasn't just my struggle but our struggle.
I thought you'd say Riteish Deshmukh, given the fact that you've been close since your first film, Tujhe Meri Kasam, seven years ago, and now apparently are ready to tie the knot.
I'm lucky to have Riteish for a friend. I follow him on Twitter, I also follow Shahid, Imran (Khan) and a whole lot of others. I'm clueless about how these marriage rumours started since I don't see myself settling down for a long time. Since I was promoting my film, I had a chance to clarify things or by now we'd have been miya-biwi.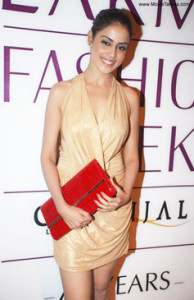 You must know by now that Jiah Khan was the original choice for your role and had even shot for Chance Pe Dance? She's really upset about being replaced and recently gave director Ken Ghosh a piece of her mind.
What happened with Jiah involves UTV and Ken (Ghosh). It doesn't concern me. They were on the lookout for another heroine when they approached me. Had I turned down the role, they would have gone to someone else. I took on the project because I could connect instantly with Sameer and his struggle. I don't know Jiah well, but I don't think this has created any bad blood between us. She's much too sensible to take this personally.
There was apparently trouble brewing between Shahid and you too over the film's promotion, so much so that you refused to appear on the TV show, Laughter Ke Phatke.
I did not appear on Laughter Ke Phatke because I was unwell. I tried, till the last minute, to keep my commitment but then decided it would be unfair to the producer if I went on the show not looking my best. All izz well between Shahid and me.
(Laughs) Yeah, I loved it.
Can you see yourself in Kareena Kapoor's role?
I don't see myself in a role till I accept it. Period.
You haven't accepted too many roles lately, apart from It's My Life and Hook Ya Crook. In fact, at any given time, you have more films in Tamil and Telugu than Hindi. Planning to disappear down South again?
I'm doing well down South since I've been working there for the last five years, while I've been back in Bollywood for only a year. But I'm not going away again. To get Jaane Tu Ya Jaane Na, I had to audition with 400 girls and prove myself all over again. But since making my comeback, I have constantly been in the eyes and minds of my audience. There's been a film, Life Partner, a TV show, Big Switch, ramp walks for Suriley Goel and Farah Khan and countless ads. I'm the face of several premium brands across the country and they wouldn't have happened if the recall connect wasn't high.
Is a sequel to Jaane Tu Ya Jaane Na on the cards?
I don't know but if there's one, I'd love to be a part of it. I may not fight as much as Aditi and go around wanting to tear someone's eyes out, but deep down, I'm a lot like her.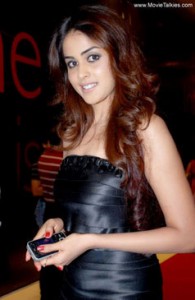 Even though you had issues with Imran during the making of the film?
From my side, I had no issues with Imran. We've met a couple of times and chatted amicably.
It's My Life has been in the making for a while now and even with No Entry director Anees Bazme at the helm, its box office prospects look bleak, given Harman Baweja's recent debacles.
The delay was because of the economic slowdown over the last 12 months. The film is complete now and we're looking at a mid-June or early-July release. It's a special film, I should know having done the South original, Bommarillu. It should do well if it gets a good release. Harman and I are looking good together. And, so what if his What's Your Raashee? didn't work. I was almost out of the running too, till Abbas (Tyrewala) decided that I made a perfect Aditi and gave me Jaane Tu Ya Jaane Na.
Hook Ya Crook is also held up?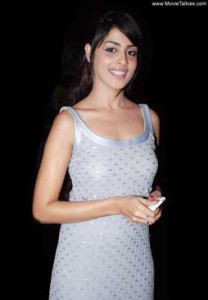 That could be because there's a lot of physicality involved and till John (Abraham) completely recovers from his injury, he won't be ready for action. I play a lawyer in the film.
You have a three-film contract with UTV, was Big Switch a part of the deal?
I'd love to work with them again but I have no contract with UTV. I took on Big Switch because it's different from other reality shows. Also, when someone shows confidence in me even though I have never done TV before, I don't like to let that person down. I'm not a star host on the show but a friend you can fool around with. (Laughs) Do you want to franship with me?
(Text courtesy: Hindustantimes.com)