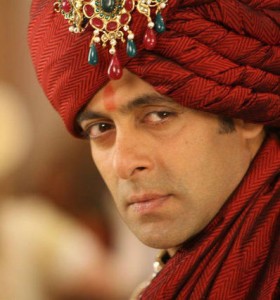 It is a film that has been in the making for more than two decades and cost a whopping Rs 40 crores, but actor Salman Khan is unfazed while announcing that he is ready to take the blame if "Veer" fails. The period drama is the brainchild of the Bollywood heartthrob, who also turned scriptwriter for his dream project.
"I have been told plenty of times that period dramas are not a safe genre and there are many flops to prove the point. I have left it for the audiences to decide if "Veer" works or not.
If it does, the credit will be everybody"s and if it doesn"t, then I will take the blame," said Khan during a press conference in the city to promote the film which releases on January 22. The 44-year-old actor plays a Pindari soldier leading a revolt against the British in the film set in 1857 and the project in the actor"s own words has been a "long and hard journey".
"The idea has stayed with me for the past two decades and back then there was no scope for an ambitious project like "Veer", not the budget, neither the audience. But that has changed now and after a long time, the film finally materialised," said Khan.
The actor went the whole hog for his pet project. He spent months learning horse riding and also started blogging to promote the film.
Related posts: