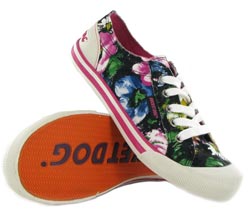 The 2012 Olympic Games have been responsible for a number of mini fashion trends, from swimmer Rebecca Adlington's patriotic Union Jack nail polish to the plethora of gymnasts wearing scrunchies (formerly a fashion faux pas). But of all the tricky trends to come out of London this summer, perhaps none is so daunting to wear on the street as what is now being labeled "sports luxe".
If you're not quite ready to wear a tracksuit for your day to day affairs, rest assured, there are chicer interpretations of the look, as seen in the fall collections of some of the hottest designers (including Proenza Schouler, Marni, and 3.1 Phillip Lim). Here's how to wear the sports luxe trend, minus the baggy tracksuit.
A bomber jacket is the new must-have of the season, but it doesn't come in bright nylon. Instead, look for luxe leather or metallic options they can be worn with jeans or paired with a cocktail dress at night. Lightweight parkas and anoraks are also back, but in sleek, stylish versions nothing baggy. Look for details like drawstrings and hoods.
Sneakers are getting a fashionable upgrade in a variety of colors and even in floral patterns, cheetah prints, sparkling sequins, and studded leather.
Love the comfort of sweatshirts but hate the boxy, dull shape? That same cozy material is being used to make dresses and shapely tops with a more flattering cut (and no bunchy elastic at the waist!). Contrast-block tees are also showing up, usually tone-on-tone (rather than tone-on-white, which only looks appropriate on the baseball field).
And finally, anything with stripes or bright colors looks very sports luxe 2012. Think color blocked skirts, silky tops with stripes up the sleeves, and bright bags with a bold stripe or two down the front. It's all the best of track and field, updated for the most stylish streets in Britain.