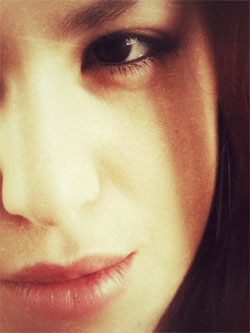 Hey, The Shopper, Could you tell us more about yourself?
Sure, My name is Maya Mey, and I am from Tel Aviv, Israel. I love fashion, makeup, nail care and healthy shopping. I do most of my shopping online it's practically a disease.
(I even do my local grocery shopping online). I am the co-owner of Shop and Track, responsible for the content and creativity, and my partner is responsible for the technical side.
With all this passion for lifestyle- you must work in the field…
Actually, I am far from it. I work for an international consulting company. I manage their HR and Finance. No fashion involved there.
What do you write about in your blog?
In Shop and Track I like to write about a lot of things… But most of my posts are about online shopping. I get a lot of products to review every month and I always give my honest opinion. I try to make my online shopping posts to also have a sub-category like: Online shopping for plus sized women, or online shopping for a certain product. I also do full online stores reviews.
If I am not writing about online shopping I will write about a makeup brand or on a fellow blogger that I enjoy reading her posts. I love featuring nail bloggers. I always have a lot of cool ideas for posts about nail care, but my nail art skills are fairly poor, so I present others and credit, of course.
What were your 4 favourite posts?
Plus size wedding dresses – where I interviewed a wedding dress designer and talked to her about plus size wedding dresses. I think that it's important for plus size women to realise they too can be sexy and gorges on their big day ! (link)
From 12 to 200, The Story of Essie nail polish – a research work I did on Essie Weingarten, founder of Essie nail polish brand. Did you know she was the first woman to ever give a name to a nail polish colour and not just a number? (link)
Office wear- online shopping total look- about dressing up for the office, all items are available online. I am an office girl- so this post was extremely easy for me to write. (link)
And a short post that tells you things about your personality by the looks of your nails.
Apparently I am a romantic person 🙂 (link)
Do you have any Online shopping tips to give our readers?
Oh, I am full of those. My friends send me massages everyday about online shopping, I think this is part of why I started Shop and Track in the first place…
When you order online you need to know who to order from and who to trust. It's not accurate science, and anyone can be a con artist and not deliver you with the promised goods.
A lot of girls think that by ordering with Paypal they are covered, but `I think it's more than that- You simply need to know what not to get. I often hear girls say things like "I got this product although the seller had a bad rating and the product never came", or even things like "I got this 3$ gold ring cause the seller said it's real gold but it's fake"… Like- really? Did you honestly think you will get real gold for 3 bucks and free shipping?
I think people need to take this more seriously- Read what you are getting, and talk to the seller if it's possible. I could really go on for hours on this matter. If you want to know more you can check out my first "online shopping tips" post http://shopandtrack.com/online-shopping-tips/
We heard something about a social network… Could you be more specific?
Well, I am a fan of rumours. Most of the times they are false, but this time they are right on the money… These days Shop and Track is working on a social network to ease shopping online and contribute to it's experience. If you are interested in knowing more you can write to [email protected] or like our Facebook page.
Thank you for your time, Shopper, It's been a pleasure
Related posts: