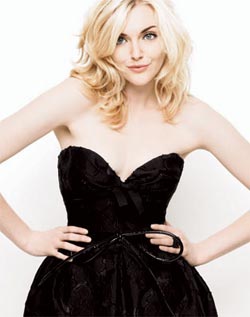 Plenty of our favorite celebrities are earning extra style points this autumn by starring in the hippest ad campaigns for the hottest clothing labels. Here are X of your favorite Brits whom you can expect to see in a magazine ad near you.
– Kate Moss for Rag & Bone. She's easily one of the most famous and most recognizable British A-listers, and her rock-n-roll style is legendary. So it makes sense that Kate Moss would sign on as the face of this gritty American label, especially since they just opened their first European flagship store in London in July. Not only is the line now available in Sloane Square, it will also be showing its spring/summer 2013 collection at London Fashion Week next month!
– Kate Moss for Salvatore Ferragamo. Double threat! Moss goes high end chic for the Italian fashion house in a moody blue campaign shot in Berlin's Russian embassy.
– Gabriella Wilde for Burberry. It's fitting that the iconic British brand would pick an up and coming British actress to front their latest ad campaign. The cinematic black and white photographs feature Wilde and musician Roo Panes at the Old Royal Naval College in Greenwich London.
– Lara Stone for Calvin Klein. Who else? The longtime Klein model is back for four new shoots: a country-inspired shoot for Calvin Klein Collection, a polished street look for cK Calvin Klein, a minimalist Calvin Klein Watches campaign, and a vampy after dark city shoot for Calvin Klein Jeans.
– Georgia May Jagger for Hudson Jeans. The denim brand is celebrating its tenth anniversary and is using long time collaborator Jagger as the face of its celebratory campaign. The cabaret inspired print ads are complemented by a series of short videos starring Jagger and assorted guest musicians.
– Daisy Lowe for Eleven Paris. The cheeky ads feature Lowe and Iggy Pop dressed as though for a rock-n-roll wedding.
– Sophie Dahl for Aubin & Wills. The model slash chef follows in the footsteps of fellow blonde Brit Rosie Huntington-Whiteley, in a natural, woodsy shoot that's perfect for setting the autumn mood.
Related posts: