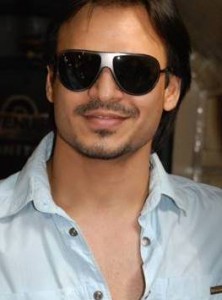 You've been in the industry for…
Company was in 2002; that makes it seven years.
Do you feel you've wasted five of those seven years?
In a way I did, getting involved in non-issues that took me away from my work. When I entered the industry, I was this new kid with a lot of promise. But then, by association, I came to be better known for love, enmity and controversy.
You've said you've been to hell and back…
I have and the only reason I survived those years of commercial failures, lost opportunities and Viveikbashing was because of my family. It was my fortress…
my refuge…my sanctum. It kept me safe and sane.
If you could, how differently would you have lived those seven years?
Maybe I'd want to live them the same way. Success and failure, passion and pain, persecution and alienation, I've experienced all this and more. And they've made me the person I am today. I've traded innocence for experience, ego for humility and complacency for a raging fire. And I like the new me.
I've grown as a person and I'd like to believe that this growth is reflected in my work.
Chandu Nagre in Company didn't need depth, he needed raw passion. Could you relive the character you're still best known by?
Chandu and Company were the result of who I was, who Ramgopal Varma was, seven years ago. It'd be difficult to recreate that magic. But you'll see a different kind of magic in Rakta Charitra.
Ramgopal Varma and you had drifted away after Road. What brought about the reconciliation?
Ramgopal Varma was my mentor. Naturally, he was disappointed when he saw me squandering away the opportunity he'd given me.
But he heard that I'd changed. Maybe he saw the same fire in my eyes again, and offered me the most challenging role of my career.
Buzz is that Rakta Charitra is a modern-day Mahabharata?
Rakta Charitra is not the Mahabharata, it's the truelife story of an iconic figure, in Andhra politics, Paritala Ravindra. It's about his rise to power and ends with his assassination in 2005.
Kurbaan is very rooted in today's socio-political scenario…

It is, but it's different from other burning debates on terrorism because it propagates two opposing sides of view, that of the fundamentalists and then, that of those who live in fear. There is a third voice too, the voice of the moderate Muslim, Riyaaz. I can connect with them because, in a different context, I have experienced the same alienation, lived under constant scrutiny and scepticism. It's tiresome and painful when people who don't know anything about you assume things and make snap judgements.
Do you ever regret that press conference when you stood up for Aishwarya Rai and alienated Salman Khan forever?
Why look back when I'm on the eve of a new beginning? I was 24 then, I'm 30 now. May be I'd have handled things differently today. My innocence got the better of me.
Apparently your film Prince–It's Showtime is being pitched against Salman Khan's Veer on January 22, 2010?
Prince was scheduled for December but the SFX and graphics pushed it forward to 2010. It could release in January, February or March, that's for the producer, Kumar Taurani, to decide.
Courtesy:HindustanTimes