Katrina Kaif is one of Bollywood's leading actresses – the most searched-for Indian female film star on the Internet and a former top model with an A-list boyfriend.
But the 25-year-old, whose latest film Ajab Prem Ki Ghazab Kahani is released on November 6, said her rise to fame has not been easy and she is determined success will not go to her head.
"It didn't happen overnight. I was here struggling to make it as a model and tried my luck in acting," she said.
"I didn't know in the first place whether I wanted to be in acting but then good roles started coming and my films started becoming a hit. And here I am."
Kaif, born in Hong Kong to a British mother and a father of Indian Kashmiri origin, made a faltering start in the 2003 film Boom after being spotted in a commercial.
She has since notched up roles in high-profile films like the recent blockbuster Blue, the 2008 action comedy Singh Is Kinng and the romantic comedy Namastey London in 2007.
The actress in part attributes her rise to actor Salman Khan, with whom she starred in the 2005 hit comedy Maine Pyaar Kyon Kiya and now dates, although she refuses to talk about her private life.
"He was there to guide me in the industry when I was new over here and will always be special to me," she said.
Kaif said she was always confident of success, despite setbacks.
"I have faced a lot of rejections and people always came up with one or the other excuse to reject me on flimsy grounds, but I kept going because I always knew someone would approve me," she added.
This year's New York, about a group of friends in the city on the day of the September 11, 2001 attacks, was a critical and box office success – and the moment Kaif said she felt she had made it in India.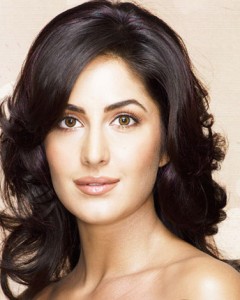 Kaif, brought up in France, Hawaii and London and one of seven sisters, said family values had helped her keep a perspective in a country that reveres Bollywood stars like gods.
"I had a very frugal upbringing. My mother was into charity institutions and to date, she is involved in charity work, so I know what hardship means," she explained.
"I never had pocket money and didn't have access to material things."
Her mother now lives in the southern Indian city of Chennai and works with orphans. "Lots of people feel that whatever I have earned is because of the goodness of her work," she said.
Kaif, who took Hindi and dancing lessons to help her acting career, says said she never wanted to be a star. As a skinny teenager, she said boys would not give her a second glance – though now her innocent beauty has brought worldwide fame among Bollywood fans.
"As a girl I was fascinated about collecting marbles and my two elder sisters used to make me wash dishes in exchange for giving me marbles, which used to be the most precious possessions to me," she said.

"I never knew that the marbles were very cheap and my sisters were fooling with me to do their work."
Despite now being one of Bollywood's biggest earners — at a reported 30 million rupees per film – Kaif said she is unchanged by fame.
"I am still the same person. I am not a glamorous person in real life. I don't buy handbags like lots of other women do," she said.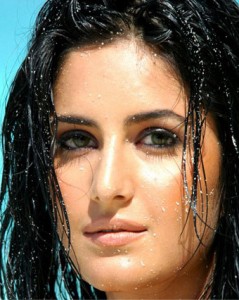 "I don't spend on shoes, too, and you will always find me in casual dress if I am not in a film costume. I don't want to look glamorous when I am off screen and I want to be as real as I can."
As for criticism in the cut-throat world of Bollywood, where style often takes precedence over substance, she says she is "like every other girl".
"I am sensitive and I have my weakness. If people say, 'You have not lived up to expectations', I get upset," she added.
"I want to do good films. Eventually I want to be married and do things that will make me happy. I got this opportunity in the country by starting with nothing."
Related posts: