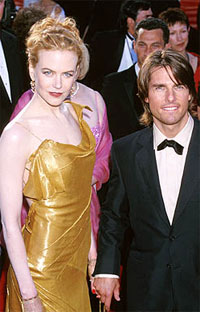 Oscar-winning actress Nicole Kidman has claimed that her height was an embarrassment in her teenage as boys did not find her attractive. The Australian beauty had a growth spurt when she was 13 and towered over most of her classmates. This stopped her from receiving any attention from the boys in her school, reported contactmusic.com.
"I'm 5ft 11 inches, but taller when I have heels on. But I was this tall when I was 13. It was awful. No boys liked me. It was tough," said the actress, who went on to marry one of the most handsome Hollywood actors, Tom Cruise, later in life.
The Nine star is expecting Sunday Rose, her 18-month-old daughter with husband Keith Urban, to take after her in physicality as she already towers over other tots her age. "She looks like Keith definitely. She's got my height though. She's off the charts for height," she said.
Related posts: