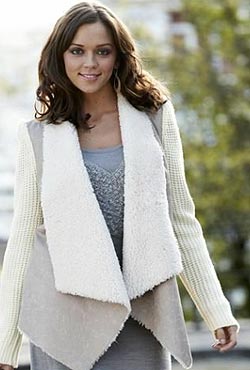 Need to update your look for the holidays? Here are some easy ways to rock the latest trends in plus size clothing.
Disguise bumps with prints. Prints seem scary but they're actually a plus size clothing shopper's best friend. Why? They visually disguise any unwanted bumps or problem areas and make the maximum visual impact without a lot of effort. Look for a bright abstract floral to keep the eye moving, or go for on-trend baroque if you're feeling daring.
Skater dresses. The hemline, which is a slight A line flare with a swingy cut, is great for disguising hips but shows off your legs. If you're feeling a bit too chilly to show that much leg, add tights. Whether shopping for regular or plus size clothing, you're bound to see colored tights everywhere this season; they add a fun pop of color at low cost!
Studs. Want something a little edgy, but don't want to go full biker? Studs on the collar of a blouse, on a handbag, or edging the pockets on a pair of jeans add a little bit of rebel to your plus size clothing wardrobe without too much commitment.
Chunky knits. Another scary pick for plus size clothing, chunky knits are very wearable provided you do them correctly. Look for body skimming, not boxy cuts that fall at the hip for the most flattering fit. And make sure the knit is soft, not stiff. Pair with skinny pants or leggings to balance the volume up top.
Ankle booties. They're all the rage with skirts and dresses this season, but some plus size clothing shoppers avoid them for fear of looking stumpy. Here's the key: pair a shorter boot with a higher hemline so your legs aren't chopped short at the ankles. So trendy!
Related posts: