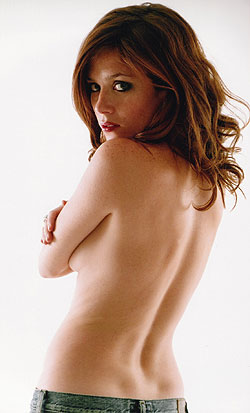 Anna Friel's naked role in a West End play made one member of the audience collapse. The actress dropped her layers while starring as Holly Golightly in the stage version of classic, Breakfast At Tiffany's.
The Pushing Daisies star told UK TV host Paul O'Grady that one man keeled over in the aisle and had to be carried out on a stretcher when she stripped off.
"During that naked scene, about four days ago, we had a man who collapsed in the audience — but it was during the naked scene and I didn't know if I had done something very wrong or it just happened that he collapsed at that point," the Daily Express quoted her as saying.
"I remember him being carried out on a stretcher which was a bit distracting," she added.