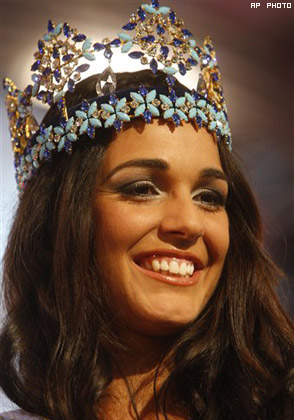 Miss Gibraltar, Kaiane Aldorino has been crowned the Miss World 2009. The first runner up is Miss Mexico Perla Beltran and South Africa's Tatum Keshwar came up second runner up.
Earlier, Miss India World Pooja Chopra failed to figure in the finalists list for this year's Miss World 2009 pageant. Pooja was a 'fast-track' winner to the semi-finals after she won the 'Beauty With A Purpose' title.
Millions of people world wide stayed glued to the TV screens, as beauty queens from around the globe vying for the Miss World title showcased a night of glitz, glamour and suspense.
Related posts: