The bohemian look is definitely "in" in the world of fashion, so you have a lot of options to choose from wherever you love to shop. Nevertheless, there are certain must have items that you should incorporate into your wardrobe if you're going for a bohemian chic appearance for the day or night. Check out some of those must have items below.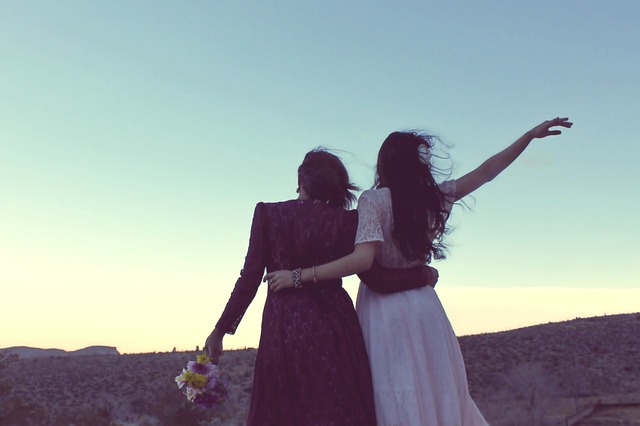 A Maxi Skirt or Dress
One of the most versatile items that you can add to your bohemian chic wardrobe is a maxi skirt or dress. You can wear this by day or by night, and the great thing is the fact that this is one piece of clothing that you will love to wear because it is flowy and completely comfortable. For a dressed up look, pair a maxi skirt with a dressy top, or go casual by pairing the skirt with a tank top or crop top.
A Lacy Top or Skirt
A lacy top is yet another staple that you can add to your bohemian chic wardrobe and use anytime you want to step out in style and comfort. The most popular color is white, though you have a lot of freedom to choose lacy tops in a variety of colors. These will pair perfectly with a pair of jeans or shorts, and with the right skirt as well. You are bound to find a host of unique options by digging into some boutique online shopping if you can't find anything that you particularly like in stores. And if you want to change things up, a lacy skirt is also a great way to let your inner bohemian come through.
Belts and Jewelry
A variety of belts are also definitely a must have for your boho look. Go for large belts that really make a statement with unique features. And you can further accessorize your look with plenty of boho inspired jewelry, from necklaces with large turquoise pieces, to dangling earrings and large silver rings. In fact, when it comes to boho, the more accessories, the better, so you can go ahead and splurge on all of your favorite pieces without feeling guilty because you can wear them all at once if you really want to.
Boots or Sandals
Ankle boots in a natural shade like brown will go great with a lacy skirt or a pair of jean shorts, and they're the ideal way to complete your bohemian chic look anytime of year when the weather is a little bit on the cooler side. On the other hand, if the weather is warmer, go for a pair of gladiator sandals, which are really popular this summer, or you can opt for wedges or a pair of classic and clean flip-flops.
With so many great ways to achieve a boho look, it's easier than ever before to let your inner hippie goddess shine through. Remember to pick up these must have items and have fun accessorizing to complete your look, whether you're headed to work or to the park for a music festival.