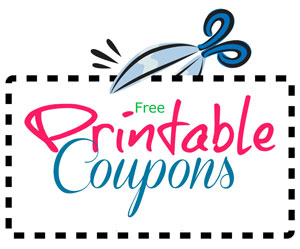 As soon as the U.S. economy went into a recession in the late 2000s, more people searched for ways to save money through coupons. For instance, close to 80% of consumers reported using at least one coupon in 2010 alone, according to a study by the Nielsen Company. Manufacturers and vendors have definitely met this demand by increasing the number of coupons that are made available for redemption. Over 3 billion coupons were redeemed in 2010, according to the same study. With the advancements that have been made in technology and the Internet, however, it seems as if the world of couponing has changed drastically as well.
The Distribution of Online vs. Printed Coupons
More people seem to be turning to the Internet for online coupons instead of traditional media for printed coupons. Forty-nine million different customers used online coupons in the 2010 alone, according to a report from the Association of Coupon Professionals. From NewEgg promo codes for free shipping to department store coupons for high percentage discounts off of purchases, online coupons seem to be more and more prevalent now more than ever before. When it comes to overall distribution, however, there are still many more printed coupons that are being distributed through traditional media than there are online coupons that are being offered through the Internet. Statistics from one study showed that digital coupons in general only account for less than 1/10 of all of the coupons distributed in the world.
The Key Factor is Redemption
It is the redemption numbers of online coupons that prove they have quickly become the most effective savings tool for the average customer. In 2010, over $480 billion worth of savings in printed coupons were distributed to consumers, according to a study conducted by eMarketer. However, the same study showed that only $3.7 billion of savings from those coupons were redeemed, less than 1% of the total distribution.
On the other hand, statistics have proven that the redemption rates for online coupons have skyrocketed over the years. Over 260% of online coupons were redeemed in 2012, according to a report by Red-plum. This is primarily because the average consumer is more likely to share the online coupons and promo codes with their friends, relatives, coworkers and so forth. Even though a particular vendor might distribute a specific amount, studies have shown that they are more than likely going to have a much higher redemption rate.
The Selling Power of Convenience
Convenience will always continue to be a major selling point for the average consumer, especially when it comes to great deals and savings. Mobile technology has made it fairly easy for consumers to simply use the Internet to collect online coupon for quick savings. Over 40% of consumers that own smart-phones, tablets and other mobile devices use them to find and redeem mobile coupons, according to the Nielsen Company. It is apparently clear then that even though you can enjoy the same savings from a printed coupon as you can an online coupon, the convenience, redemption and increasing popularity of online coupons and promotional codes are the key factors that make it the better option.
Related posts: