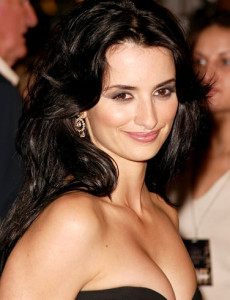 Spanish beauty Penelope Cruz has revealed that she has no recollection of the Academy awards night because she had almost fainted with tension.
'I feel frustrated that I can't remember anything about that evening. All I felt was that I was on the border of passing out from tension. That I remember very well,' femalefirst.co.uk quoted Cruz as saying.
Earlier this year, Cruz had won the Oscar for the Best Supporting Actress for her role in 'Vicky Cristina Barcelona'.
'All I remember is thinking was 'What am I doing here? How did this happen?" she added.
Despite her glowing movie career, the 35-year-old starlet still has problems with her self-esteem.
'I have always been very self-critical. It's one of those things I don't feel I should try to change. I think you need that to keep growing and improving,' said Cruz.