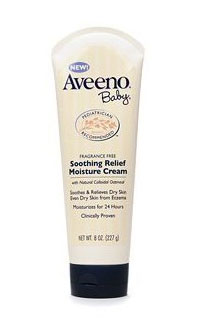 Winter can wreak havoc on your face, which is a bummer, since it might be the only skin peeking out from all those cozy layers! To protect your face from the elements, follow these tips and get ready to put your best face forward through any cold snap.
There are a lot of factors assaulting your lips in the wintertime: cold, dryness, and wind all sap precious moisture and leave your pout chapped and cracked. Slather on a lip balm that contains natural moisturizers like beeswax, and avoid the tinted kinds: the dyes can dry your lips further, worsening the issue.
Believe it or not, when winter hits, you still need sunscreen. Even though the weather is cold and gray, the sun can still damage your skin, even if you don't develop a noticeable burn. The damage is even worse if you're hitting the slopes, since the snow acts as a giant reflector for the sun's rays. Protect yourself without a second thought by applying a moisturizer with SPF every morning, and pack a bottle of sunscreen before you head out into the powdery stuff.
Cold temps and stinging winds can leave your eyes watering, so wear waterproof eye makeup. If the cold weather is also leaving your face feeling extra parched, swap the mattifying foundation and powder for a moisturizing formula, which will help soothe your skin without feeling greasy.
Guess what can harm your skin just as much as the cold weather outdoors? Yep, you can blame the dryness of indoor heating systems. They can wreak havoc on your skin, especially the delicate skin on your face. Use a humidifier in your home to relieve dryness, and use a rich night cream before heading to bed.
It's not all bad: winter is the perfect time to try a new facial treatment, like a peel, that might ordinarily cause heightened sensitivity to the sun. That's because we typically don't spend as many hours soaking up the rays during January as we do in June. Just remember, the sun never completely disappears, so be diligent about continuing your daily SPF routine!
Related posts: