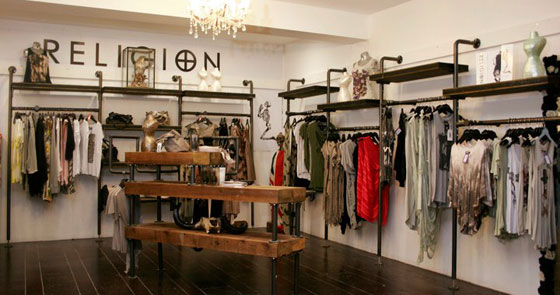 Premium British department store Psyche is gearing up to celebrate its thirtieth anniversary. The store, located in Middlesbrough, North East England, was established in 1982 and has evolved over the decades into an iconic shopping destination packed with the best and most accessible designer brands for men, women and children.
The store itself was a finalist in the Drapers Fashion Awards 2011 for the Department Store of the Year Award, and the website has earned praise as well. Recognition and praise on the international stage has earned Psyche nods from designers as far flung as Tokyo and New York.
Naturally, British brands feature prominently in the store and on its award winning website; labels like Alexander McQueen and Burberry Brit are among the top offered. But the selection doesn't stop there, with labels like French Connection, Hugo Boss, Ugg, Gucci, Juicy Couture, and Diesel also stocked on the shelves.
Psyche stocks a total of over 150 of the world's most famous designer brands, but they're hardly cramped for space: the store itself covers 35,000 square feet. In preparation for the store's thirtieth anniversary, Psyche underwent major renovations, relocating the ladies' and children's departments onto a totally new area that now boasts the largest shoe and bag display outside of London. Psyche also boasts one of the largest tailoring departments in North England, with alterations in house and made to measure garments as well.
It's all part of Psyche's core philosophy, 'Kaisen' the Japanese practice of constant improvement. Psyche's constant commitment to remaining fresh, new, and on top of the fashion game means that they continue to offer the best in shopping enjoyment and fashion forward collections, both in store and through their website. Psyche.co.uk is home to one of the largest ranges of Barbour, Hugo Boss, J. Lindeberg and Original Penguin worldwide, and the site continues to attract emerging designers who want to show off their unique style through their collections.