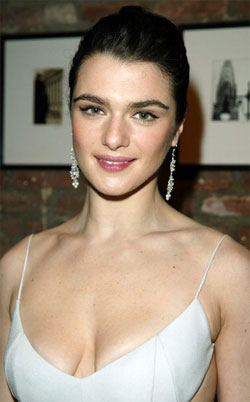 Actress Rachel Weisz's three-year-old son, Henry, has a fascination with women's breasts. The Mummy actress gave birth to her son with fiance, filmmaker Darren Aronofsky, in 2006. And she has admitted that the toddler has developed an early love for the female form.
Now, the actress is worried that he might get grabby with strangers around. "There are two things he's interested in: firemen and women's breasts," the Daily Express quoted her as saying.
"He just talks about them all the time and he thinks I've got the biggest breasts in the world, which clearly isn't true! He does (talk about them in public), but he's not embarrassed me yet. Although I'm sure that's still to come," she added.