After reading this article in Cosmopolitan, I have discussed with friends many times whether or not is it alright to dress your boyfriend? I got a mixed response, but the majority of friends said that, in an ideal world, he'd be able to dress himself and that a gentle push in the right direction never hurt anyone. I've always felt this way too. But my boyfriend recently asked me how I'd feel if he started telling me how to dress. I have to admit that he had me stumped. What he lacks in fashion sense, he makes up for in having a cheeky answer to everything! I suppose it maybe it's the right thing to just order or tell him what to wear, but there is something to be said for diplomacy and guiding him towards the right clothing.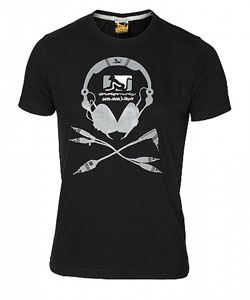 I tried to tell my boyfriend to never wear his favourite T-Shirt that just has the Guinness logo on it. he told me not to tell him what to do. I made a big deal when he wore a new T-Shirt I bought him, and he became more susceptible to my 'advice'. I've send him some 'advice', in the form a link to the Drunknmunkey T-Shirts section on the Urban Male Clothing website. He likes this kind f look, he just never has the gumption or interest to go clothes shopping. I'm hoping that internet shopping will be a nice alternative for him. Maybe if I steer him towards the right online stores, I'll have the trendy boyfriend I always wanted, and maybe, just maybe, he'll get rid of that Guiness T-Shirt!
The Dream, eventually, is for his casual wear to be edgy, but fun (like him), and for him to own at least one or two suits that he can whip out on occasion and really surprise people. I can see the light at the end of the tunnel, but it's going to take a little bit of work. If anyone has any advice or stories about this topic, please comment below. Have you tried to dress your man? Did you succeed?
Related posts: