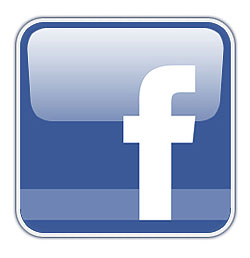 Facebook is everywhere, with over 700 million users (and counting). It seems that nowadays, everyone uses Facebook to communicate about everything, but what's off-limits? Here are seven things never to post on your wall.
1. An announcement for a major life event. All of the usual culprits are included here: weddings, birth announcements, etc. Etiquette requires an old-fashioned paper announcement, or at the very least, a phone call to your loved ones to give them the scoop.
2. Complaints about your job. Many companies have strict policies about posting gripes or gossip involving your job and/or coworkers, and you can be punished or even fired for what you say on your page. So save it for a private chat with a tight-lipped bestie!
3. Musings about your personal relationship(s). Posting about that fight you had with your boyfriend will only lead to more trouble. Why? Not only does the entire (virtual) world now know his and your personal business, which is bound to tick him off, it's fair game for all of your friends to discuss amongst themselves. If it involves another person and you think they'll be upset, save yourself the headache and don't post it.
4. Gossip. Can you say for sure who's reading or who will pass it on to the wrong ears? Gossip is bad; gossip via Facebook can be a nightmare. Remember, in the digital world, there's no such thing as privacy.
5. Vacation plans. Announcing your extended absence on a public wall is like putting out the welcome mat for burglars, who now know exactly how long your house will be empty.
6. Party plans. Why? Well, how did you feel in the fourth grade when one of your classmates announced to the room that she was having a party and then somehow you never got an invitation?
7. Anything hasty and emotional. These sorts of posts are hard to retract and harder to explain, and they can be embarrassing later on like, when you're sober.