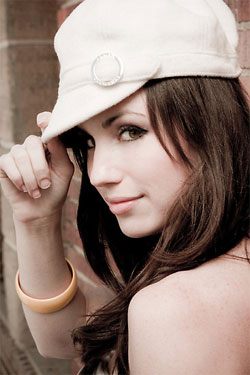 Ever wonder how celebrities manage to look so picture perfect? While having a team of professional stylists at your disposal certainly helps, there are lots of tricks celebs use that you can steal for your own photos, so you can look flawless, too!
1. Eyedrops are a stylist's secret weapon for banishing redness and faking that eight hours. Another trick for bigger, brighter eyes? Run a fan brush over your mascara spoolie to pick up the product, then gently brush it through lashes for lighter, more even coverage, even on those baby-fine corner lashes.
2. Instead of spraying hairspray directly onto your head, spritz it onto a kabuki brush. Smooth the brush over your part and around your face to tame baby hairs and frizz without gaining a helmet head look.
3. Highlighter can magically erase blemishes and tiredness. Use a glow-enhancing primer for all-over radiance, or use a highlighter pen on strategic spots like the cheekbones, lips, nose, and brow bones for instant lift and contouring.
4. Think carefully about what you will wear. Navy blue is a sure-fire color for photos, since it flatters all skin tones and is a less harsh "neutral" than black or white. Avoid distracting patterns or brights, unless of course the purpose of the photo is to show off that awesome new maxi dress.
5. Take a few test snaps in both daylight and artificial light. This will give you the best preview of how your clothing and makeup will look in your final photo, and will let you correct mistakes like off-tone foundation or an unflattering blouse.
6. It's one of the oldest warnings, but it bears repeating: don't try anything new on the day of your photo shoot. A brand-new haircut or color can easily go askew, and you'll want time to fix it before its immortalized in your college graduation photos.
7. Finally, a tip that doesn't involve makeup skills: stand up straight! When you pull your shoulders back and your head up, it lifts your chest, tucks in your stomach, and makes you look overall taller and thinner. Putting a hand on your hip, a la Victoria Beckham, draws the eyes to a smaller waist and tightens the upper arm. And turning your head slightly, rather than facing the camera straight-on, offers a more flattering profile, whether the photo is for your Facebook profile or for something more professional.