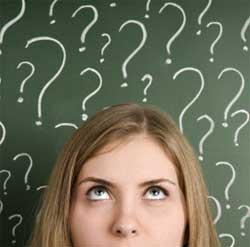 When it comes to fashion, sometimes, it seems like the labels in your clothes are more important than how they look. But what's a girl to do when she's shopping on a budget? At some point, you'll have to decide whether the item you're looking at is worth the splurge, or if you should save your cash by buying a cheaper version.
Need a little help? Go through this handy checklist, so you can decide whether to splurge or save on your next purchase.
Splurge if…
The item is what you'd call an "investment" piece: for example, a well-made black blazer that will last for years, won't go out of style, and can be worn every day, everywhere, with everything in your wardrobe.
A splurge is also appropriate for an item you really love if you'll wear it enough times to make the "price per use" acceptable. For example, a $300 pair of heels that you'll wear only twice works out to $150 per use a little on the high side. But for a pair of classic black pumps that you'll wear at least once a week all year long, the price per wear works out to $6 per wear. Not bad!
Finally, splurge anytime quality is crucial. You can probably afford to buy cheaper shorts and bags for your summer getaway, but spending a little more to get a well-made, lined swimsuit is a must. You'll also want to spend on quality shoes, since cheap shoes can wreak havoc on your feet and your health in general. It's usually worth more to pay for leather goods, which last longer and often look better than imitation leather, and for items made of real wool, silk, or cashmere, since the price may reflect the quality.
Save if…
It's a trendy item. That means ponchos, tie-die, and neon leopard print jeans, none of which you're likely to wear past one season.
Also save if you're not sure you'll be crazy about the piece. For example, you might be dying to try the peplum dress trend, but aren't sure if you'll really love the dress (or even wear it more than once). Save your money by buying a cheaper item; if you end up hating it, your money won't be wasted, and if you love it you can always purchase a spendier version later on.
Finally, save on accessories, you usually can't tell the difference between expensive and inexpensive brands anyway. Belts, scarves, headbands, hit up your favorite mall boutique and stock up for less!