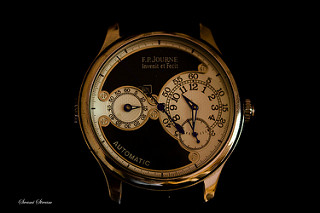 You can tell a lot about a man by the watch he wears. A classic, luxury watch is a sign of sophistication and class. The best of all, in our opinion, is a traditional mechanical watch. The parts are delicately balanced and hand-crafted. These watches are a fashion classic for the modern man. And a digital Casio? Well, the less said about that, the better. Let's face it, you need a classic Tag Heur or a Rolex to match your suit.
Now that the important choice is made, all that's left to do is look after it. The perfect watch requires regular maintenance, care, and attention. After all, you want it to look its best for years to come. Here's our complete guide to caring for your gentleman's watch.
Servicing – Yes, just like a car, your watch needs regular servicing. If it's a mechanical watch, it has moving parts, and intricate machinery hidden inside. Without servicing and maintenance, they'll slowly grind down over time. The best watch shops will offer dedicated servicing. We suggest you take advantage of this once or twice per year.
Use a winding unit – Still on the subject of mechanical watches, they require regular winding. Every couple of days, the mechanisms need to be wound and strung, so they work effectively. It's a symptom of classic, hand-made, precision design. Luckily, your winding unit can be every bit as beautiful as the watch itself. Make sure it has the correct watch winder settings to suit your timepiece, and find a design you love.
Take it off your wrist to wind – If you haven't yet purchased a winding unit, you're probably still winding it by hand. This is absolutely fine, but please bear in mind the stress you put on the mechanisms. To reduce the stress, always take the watch completely off your wrist before you wind.
Check for watermarks – Most classic and modern watches are designed to function underwater. Or at least handle a few splashes from washing or rainwater. However, over time, water can slowly infiltrate the system. Your first sign of water damage will be water marks or condensation on the inside of the glass face. If you notice anything at all, take the watch to your local expert.
Avoid extreme temperatures – There are lots of factors that will affect your watch's performance. The biggest of those is atmospheric changes. Temperature will cause your component parts to expand and shrink, altering the mechanical workings. Quick changes in temperature will also cause the casing to crack, or the leather strap to deteriorate.
Clean it – Lastly, remember to keep the watch clean. Sitting on your arm, your watch will pick up all sorts of dust, dirt, and grime. From dead skin to dirt in the air, it will build up on the strap and watch face. Take it off every few days and give it a good wipe down and careful clean.
Follow this advice, and you'll keep your watch looking sharp, and functioning perfectly.