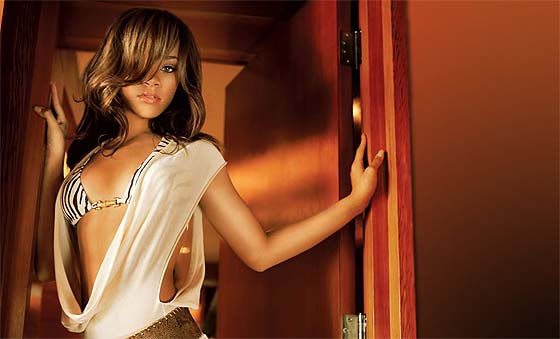 Barbados beauty and R&B sensation Rihanna has been named the Woman of the Year by the Glamour magazine.
Rihanna will receive the Glamour honour during an awards ceremony at New York's Carnegie Hall, reports the Daily Express.
The singer, who was beaten up by her ex-boyfriend Chris Brown in February this year, is now bouncing back from the turmoil.
After taking some time out of the limelight to recover from the brutal attack, the Bajan beauty is now preparing to make her chart return with the release of her album, Rated R.
Related posts: